Shower gel range taps into skincare trend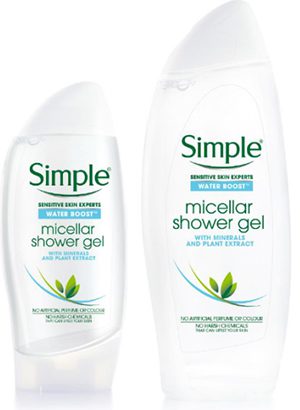 SKINCARE brand Simple has released a new shower gel which brand owner Unilever said will draw out dirt and impurities from skin without leaving it dry.
Simple Micellar Shower Gel combines ingredients found in the brand's shower gel products with Micellar Water, a liquid formed of oil molecules suspended in soft water.
The launch of Simple Micellar Shower Gel coincides with a packaging revamp rolling out across the entire Simple shower Gel range.
Nikki Comiskey, senior brand manager for skin cleansing at Unilever UK said: "We are incredibly excited to be the first brand in the UK to bring a water-based Micellar shower gel offering to our consumers. Our heritage lies in face and skincare, so it felt like a natural step for us to bring this growing trend to the Simple range.
"We expect this to be a huge hit with Micellar Water lovers and bring new consumers into the category."