Hitting the spot with sugar confectionery
CONFECTIONERY is big business for convenience stores and, even though customers are more health conscious than ever, there's still a good whack of sales potential in the category.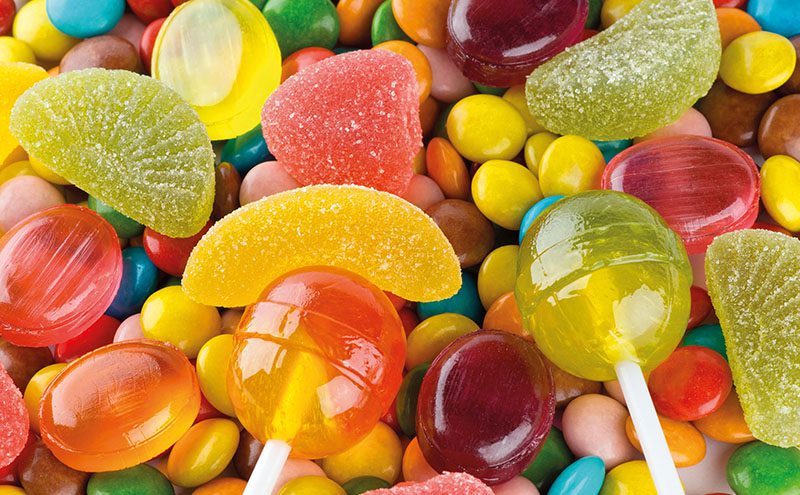 That's the view of a number of confectionery firms who have pointed to the category's impressive sales figures and ability to generate impulse sales as evidence that retailers can continue to bank on confectionery – provided they put the work in.
Susan Nash, trade communications manager at Mondelez International, reckons that with the UK confectionery market now worth northwards of £5b – £1.3bn of which comprises 'candy' SKUs – there are serious opportunities for retailers to pick up sales.
"The confectionery category is one of the biggest opportunities to drive sales in your store," she said.
"Confectionery is not only worth a significant value in convenience, it is also the most impulsive category, meaning it can really help you drive your sales – in particular incremental sales. Candy accounts for 24% of total confectionery sales."
Russell Tanner, category and marketing director at Tangerine Confectionery, agreed that there's plenty of opportunities for retailers in the confectionery category, and he highlighted soft sweets in particular as an area ripe for growth.
"Generally, the confectionery market has seen a shift away from some of the more traditional product types such as eclairs, fruit pastilles and liquorice allsorts towards softer gummies and chews," said Tanner.
"The soft gums sector is currently worth £242m, and is the largest of all the product type categories in confectionery."
What makes the confectionery category unique, according to Tanner, is its ability to cater to a broad spectrum of consumers with even sweets typically associated with childhood being picked up by adult customers.
Tanner said Tangerine has conducted its own research into the current trend of adults recapturing their youth, and found confectionery ideally suited to satisfy this desire.
"Tangerine conducted research into this trend which revealed that simple pleasures like eating a Sherbet Fountain helped adults reconnect with their inner 'big-kid'," he said.
"This theme was played out in Tangerine's recent Sweet Champions marketing campaign, which saw adults taking respite from 'grown-up' responsibilities to embrace the fun of sweet eating," he said.
Adults may be happy to recapture their youth with confectionery, but it's kids that can bring in the big bucks.
Mark Roberts, trade marketing manager at Perfetti Van Melle, revealed that children are involved in 70% of confectionery purchasing decisions, which makes appealing to the younger generation vital to healthy sales.
"It's more important than ever to ensure that dedicated kids' zones are accessible, colourful and fun," said Roberts.
"A large driver for kids line purchases are for treats or reward. Drive basket spend by creating multi-buy deals like 3 for £1 on popular pocket money lines like our Chupa Chups lollipops or Cherry Stix."
For retailers who want to ensure their confectionery display is making the right impact, Roberts suggested ensuring shelves are low down so children can reach up and pick and choose items easily.
While many children would happily pick up confectionery products all day long, many parents have concern, particularly around sugar.

Rather than taking an ostrich approach, Roberts said retailers should be aware of parents' health concerns, and consider stocking sugar-free lines.
"Sugar-free lines enable parents to make a conscious choice in their confectionery, opting for lines such as our Chupa Chups sugar-free lollipop.
Simple pleasures like eating a Sherbet Fountain helped adults reconnect with their inner 'big kid'.
"Sugar-free products need to be showcased and highlighted rather than dispersed around the range. Signposting and clustering can help shoppers understand the range and make well-informed decisions," he said.
Despite sugar finding itself under the media and political spotlight in recent years, sugar sweets are still buoyant according to Roberts.
"Sugar confectionery remains one of the top four purchases within the convenience channel, only ranking behind everyday essentials bread, milk and soft drinks .
"With the majority of confectionery purchases happening on impulse, the category represents a huge opportunity for retailers wanting to encourage higher basket spend," he said.
When it comes to formats, Roberts reckons bags and sharing packs are the way forward, with growth for these packs in convenience stores outstripping the market as a whole.
"Shoppers are beginning to favour sharing formats, with the bags market currently worth £616m and growing at 1.5%," he said.
"Of this, convenience stores have a 39% market share. It's a congested sector, with own-label products competing with major brands for rack-space, often making it difficult for shoppers to navigate."
A congested market place can mean headaches for retailers, particularly when it comes to ranging. But Roberts reckons the main focus for those in the convenience sector should still be on shopper missions as this provides the most potential for growth.
"Convenience retailers should focus on shopper missions as this is where the most growth potential is.
"Top-up shops, food to go and meal for tonight are the three most popular missions and are all in growth with no sign of slowing down.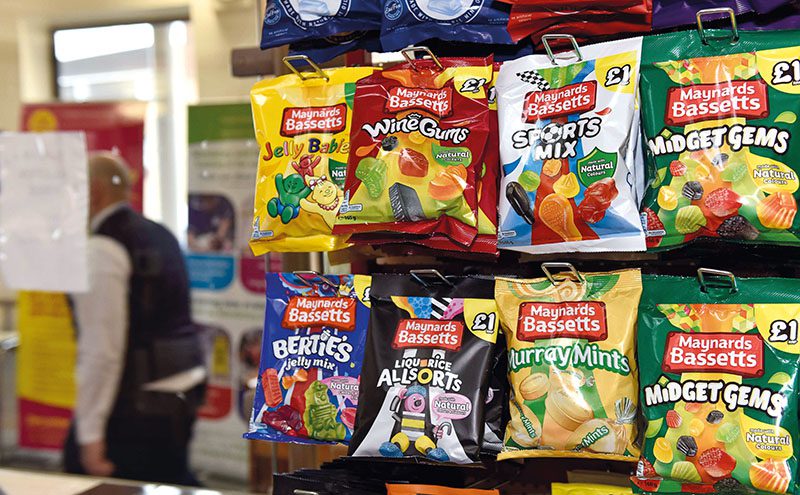 "Confectionery will always be a treat product and is versatile enough to fit into any basket regardless of the mission.
"This represents a significant opportunity and demonstrates why it's so important to offer breadth of range to maximise sales," he said.
Dan Newell, confections marketing manager at Wrigley, agreed that shopper missions are key to confectionery sales, with the big night in trend in particular a driving force for the category.
"The big night in trend is showing no signs of slowing.
"The popularity of confectionery share bags continues as consumers continue to keep a tight hold on their purse strings, spending less money on evenings out and instead staying at home to enjoy a big night in.
Shoppers are beginning to favour sharing formats, with the bags market currently worth £616m and growing.
"With 47% of consumers spending less money on out-of-home entertainment and 50% eating out less, the big night in remains a key sales opportunity, as consumers are more conscious of their spending," he said.
To make the most of the big night in sales opportunity, Newell provided some tips for retailers that should help them build a confectionery display that catches eyes and turns heads.
"Creating a clear display that communicates the big night in occasion draws shoppers into the fixture and cross-category promotions will certainly encourage incremental purchases," he said.
"Remember to focus the display on products that are ideal for sharing such as Starburst 'Tear and Share' pouches, which are great as they are individually wrapped and offer a variety of flavours for everyone to enjoy."