Madagascan chocolate has a new look
Dark chocolate brand Madecasse has undergone a full packaging revamp with the goal of making the product more memorable and accessible to consumers.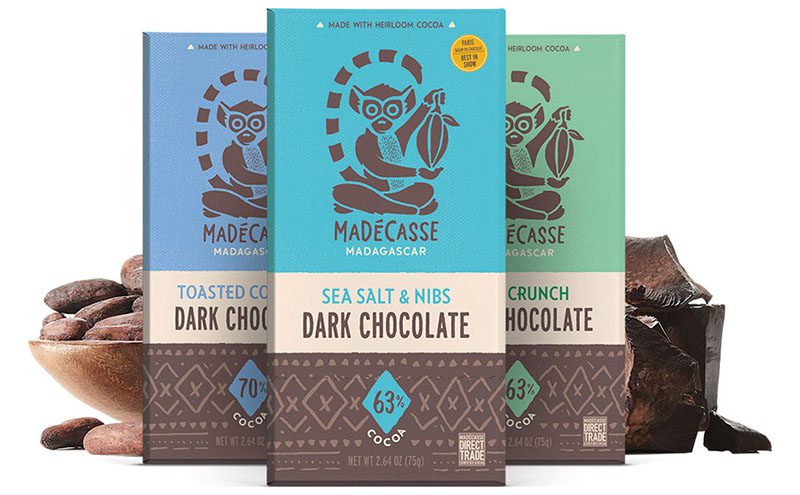 Available from this month, the new packaging is said to have been designed to make the product easier to merchandise, with colour coding to make the range of flavours easier to navigate, and to increase shelf standout for the brand.
As part of the revamp, Madecasse has simplified the flavour descriptions on each pack to just one or two selling points, rather than offering detailed tasting notes as before, although the percentage of cocoa in each product is included.
Two new flavours have also been released to coincide with the brand revamp. The range now includes a Mint Crunch variant, which contains 63% Madagascan dark chocolate mixed with soft mint and cocoa nibs, and Honey Crystal, a combination of Madagascan chocolate and honey crystals.
The new design is part of a global relaunch for the brand which has already rolled out in the USA.
Sarah Shah, director of marketing at Madecasse, said the new design has been successful with shoppers, with the brand's Madagascan mascot the lemur helping to turn heads.
"We thought about what represents Madagascar and the first thing that came to mind was the lemur, specifically the ring-tailed lemur with its striped tail and we decided to take a chance and make it really bold and big," she said.