Accessories sheltered from plain pack law
TPD2 is here at last with the sales implications of increased pack sizes and the end of branding still to be seen, but when it comes to tobacco accessories Imperial Tobacco is bullish about the sub-category's prospects under the new regulations.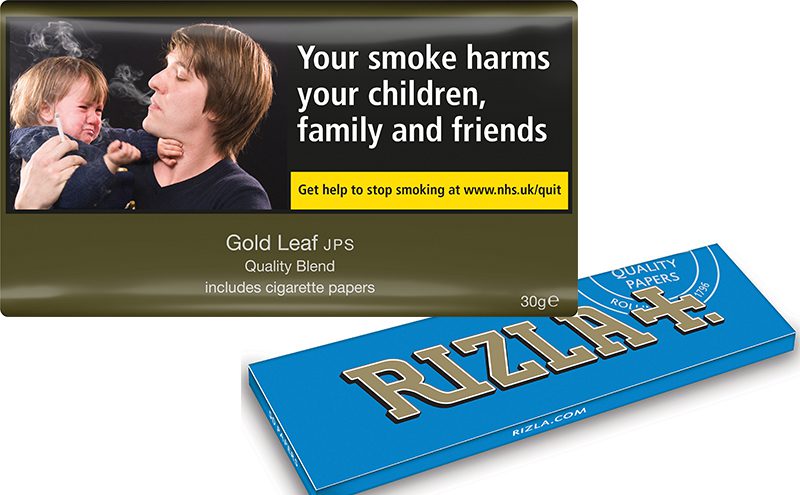 Imperial reckons sales of accessories will not be overly impacted by the new legislation and has suggested that in terms of all-in-one roll your own tobacco solutions, current trends point towards an increase in popularity for this format as a result of TPD2.
Andrew Miller, head of field sales at Imperial Tobacco UK said the firm reckons smokers seeking value for money are gravitating towards roll your own packs that also contain rolling papers and, in certain cases, tips.
"The new legislation doesn't affect 'all in one' roll your own solutions, so Imperial expects this trend to continue after May 2017.
"In fact, we will have some news to share around a new addition to our portfolio in this format shortly," said Miller.
In the wake of TPD2, Imperial Tobacco reckons pricing is now the most important differentiator in the market, and the firm said its roll your own brand Gold Leaf has been experiencing sales growth, which would seem to chime with the firm's overall assessment of the market and suggest decent potential for accessories in the future, which is good news for retailers according to Miller.
"Separate accessory offerings like Rizla rolling papers consistently deliver high margins and have long been a fixture of Scottish gantries, so we'd advise retailers to continue to stock a wide range.
Accessories form a crucial part of any retailers tobacco offering.
"In general, accessories form a crucial part of any independent retailer's tobacco offering, and we would urge traders to speak to their Imperial rep for specific product, range and merchandising advice," he said.
The Imperial Tobacco field sales head also praised Scottish retailers for their enthusiasm and collaboration in the run up to TPD2 implementation and suggested maintaining a strong relationship should benefit both the tobacco firms and convenience stores in the years to come.
"While plain packaging has now arrived, the independent retail sector will naturally continue to play a crucial role in informing adult smokers around the significant changes to pack formats and branding which have occurred.
"Our Partnership for Success platform continues to offer retailers a combination of expert advice and innovative tools to support them around the new legislation, while we have now also distributed almost ten million Customer Information Cards to trade. They explain to adult smokers that the new legislation only affects packaging, and not the tobacco product inside," he said.