Walkers has rebranded and extended its Oven Baked range in a move which puts fat reduction front and centre on packs.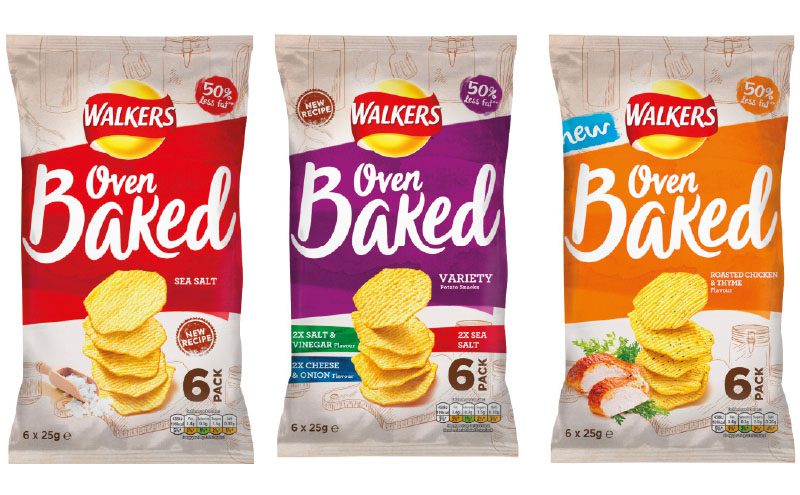 Packaging for the Oven Baked range now highlights the 50% less fat element, which Walkers reckons will chime with consumers looking for healthier options when snacking.
The Oven Baked range has also been extended with the introduction of a Roasted Chicken & Thyme flavour available in a multipack. A multipack variant has also been introduced for the Oven Baked Crispy Crackers range.
Thomas Barkholt, marketing director at Walkers parent firm PepsiCo, said: "With customers looking for healthier options when snacking, we are delighted to be offering two new flavour extensions to our popular Walkers Oven Baked Range.
"With Walkers Oven Baked offering 50% less fat and Walkers Oven Baked Crackers offering 30% less fat than regular crisps, we are confident that the additions will be very popular and will perform well for retailers."
The Walkers Oven Baked range comprises four flavours; Salt & Vinegar, Cheese & Onion, Ready Salted and Roasted Chicken & Thyme. Multipacks are available at an RRP of £1.80.