WITH research showing that 99% of UK households buy biscuits, they can safely be viewed as a must stock.
The recently released Biscuits in Britain report from giant brand owner Pladis revealed  that UK consumers eat biscuits an average of 3.4 times a week each which, it says, equates to 10% of all food occasions and 27% of all snacking moments.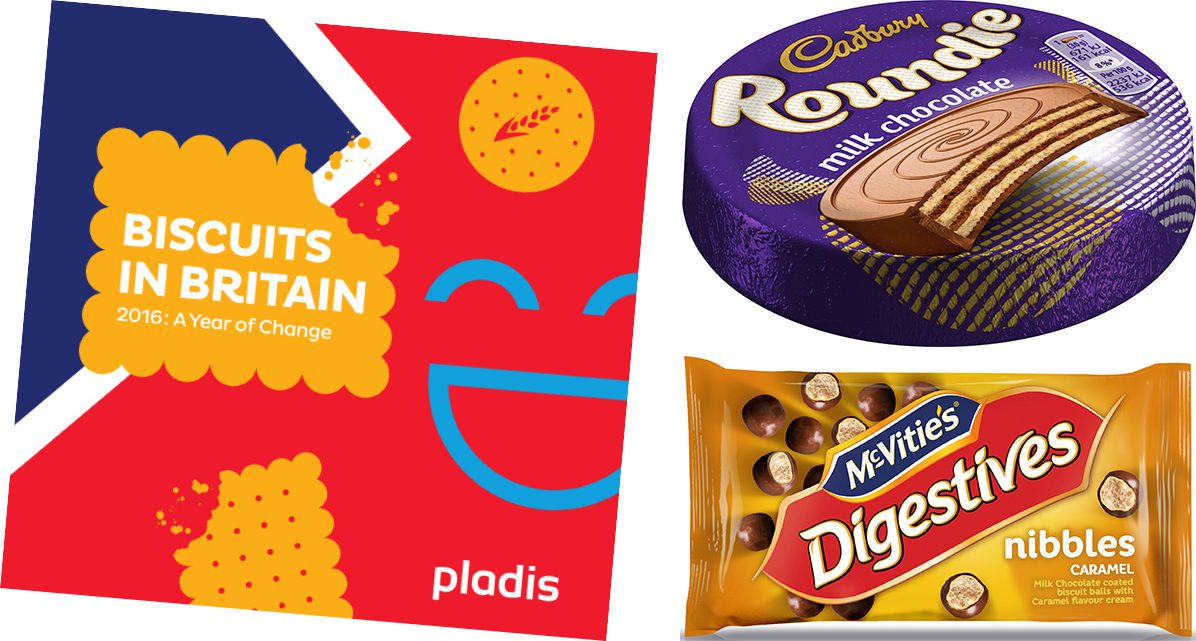 The report values biscuit sales in the UK at over £2.4bn and says Pladis remains the leading biscuit provider with 22% of the market, saying the McVitie's brand alone sells more than £343m worth of biscuits in a year.
It gives sweet biscuits an 81.5% share of the market and values everyday treats at £385m.
But it points out that the two leading products, Kit Kat, down by 5.4%, and McVitie's Chocolate Digestives, down by 2.5%, both fell in value in 2016.
Cadbury Brunch Bars were the fastest growing, increasing by 11.9% to take a 1.2% share of the market.
It says shopper behaviour is influenced by price, packaging and innovation and concludes that, although shoppers are spending less on biscuits, they are willing to pay more for quality.
The latest new product from Pladis is McVitie's Digestives Nibbles Handy Packs in Caramel and Milk Chocolate flavours.
The 37g packs come with an RRP of 59p and the launch is being supported by a £3m marketing campaign.
And new from Mondelez International is Cadbury Roundie.
The chocolate wafer biscuits are available in a multipack of five including milk chocolate, dark chocolate and caramel wafer variants.
The  milk chocolate variety is also available as a single with an RRP of 65p or in a 50p PMP.