TV trend boost for snacks
CREATING excitement around big sporting and television events is key to increasing sales of items people pick up for a big night in, but these nights in front of the telly are becoming less easy to predict.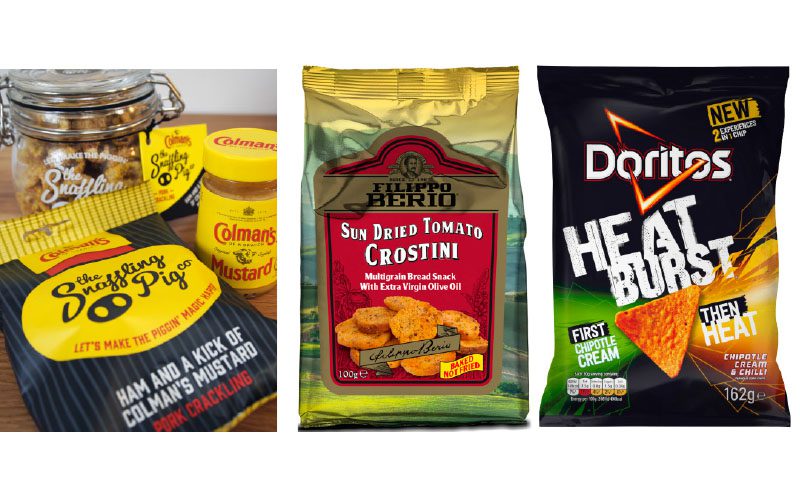 In its Partners for Growth focus on the big night in, Unilever says: "The popularity of TV binging and boxed sets means evenings on the sofa are becoming more of an occasion, but an ad hoc one."
It continues: "Seven in 10 shoppers choose supermarkets over c-stores when buying for events like this so there is a huge opportunity to gain share."
According to Unilever PfG, 28% of all in-home meals can be classed as snacks and, it adds, while daytime snacking has actually fallen, impulse-led snacking is growing for almost all consumer groups.
Research shows that consumer tastes are changing with their viewing habits, prompting manufacturers to introduce new sharing packs and different flavours.
Mustard brand Colman's has joined the snacking market with the launch of Ham and Mustard pork crackling in partnership with the Snaffling Pig Company. The 50g pack has an RRP of £1.50.
[box style="0″]
Make the most of big night in
•    Keep up to speed on the best-sellers in snacking. Instant hot snacks are increasingly being seen as relevant for social meal occasions and evening consumption. Ice Cream consumed for special or treating reasons has soared in recent years.
•    Use promotional deals. Multi-buys and cross-category merchandising are highly recommended, as 46% of shoppers say promotions would influence them to buy from a c-store. Think deals targeting men, couples, groups of friends, treat for myself offers and family promotions.
•    Create in-store theatre. A special big night in fixture is a great way to build excitement.
•    Shout about your offers. Flag them up through signage in store and use Twitter and Facebook to tell people what's on offer. A prize draw for people who like, share and comment on posts can really spread the word.
– Advice from Unilever's Partners for Growth.
[/box]
Chaucer Foods has joined forces with Filippo Berio UK to create a range of baked crostini snacks.
The 100g packs have an RRP of £1.99 and are available in cases of 12 in Fennel & Garlic, Rosemary & Sea Salt, Formaggio, Lightly Sea Salted and Sun Dried Tomato varieties.
A more familiar brand on c-store shelves, Doritos, has added a new tortilla variety to its range.
Available in BBQ and Chipotle Cream varieties, Doritos Heatburst offers what brand owner Pepsico calls "a two-flavour experience".
The initial flavour of BBQ or Chipotle Cream gives way to the heat of mini chilli capsules when the chip is crunched.
The new Doritos come in 162g bags with an RRP of £1.99.