Research, says Rustlers, shows that new consumers will buy into the microwave snack market because of its Gourmet range.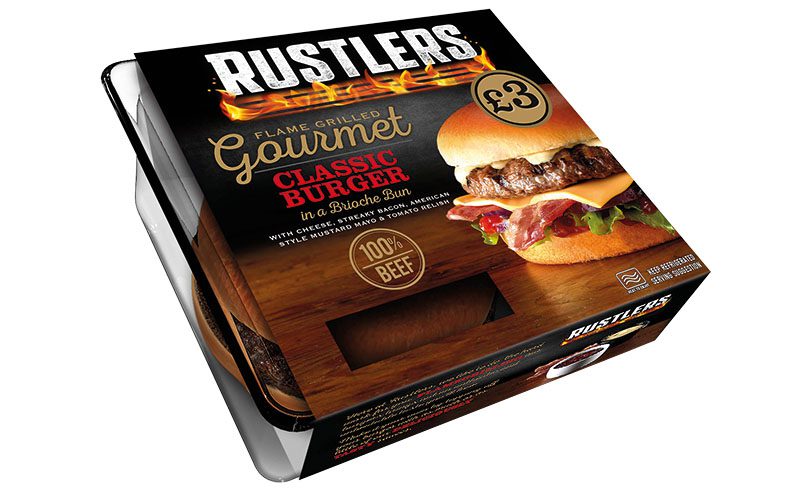 Channel director Angela Daulby said: "The new gourmet range taps into the high street gourmet food trend.
"The Rustlers Gourmet Classic Burger, packaged in a premium cardboard sleeve, consists of a flame-grilled burger made with 100% beef served in a brioche bun, with cheese, streaky bacon, American-style mustard mayo and tomato relish. "
Daulby added that the range is being introduced with a PMP and continued: "The introduction of price-marking across the range strengthens the offer, providing price-conscious consumers with the reassurance they're looking for.
"At a time when Rustlers' price-marked packs are playing a key role in attracting new shoppers to the brand, the convenience channel now accounts for the largest single share of the £100m brands' sales."
Rustlers standard SKUs are all available in £2 PMPs, with the Gourmet range marked at £3.