Choosing the right EPOS system for your business can be a daunting task. In this feature, two leading providers of EPOS systems offer their input on how to find the system that's right for your store –and why it could be worth the effort
Technology has become increasingly crucial for independent retail businesses to succeed in the competitive convenience landscape.
According to PayPoint, almost half (46%) of corner shops see supermarkets as their biggest competition and over one in three (36%) say that having an advanced EPOS system provides them with a better understanding of their customers, opening up opportunity for growth.
To level the playing field and compete with larger competitors, PayPoint suggests retailers consider investing in an EPOS system to capitalise around three areas of competitive advantage in the sector: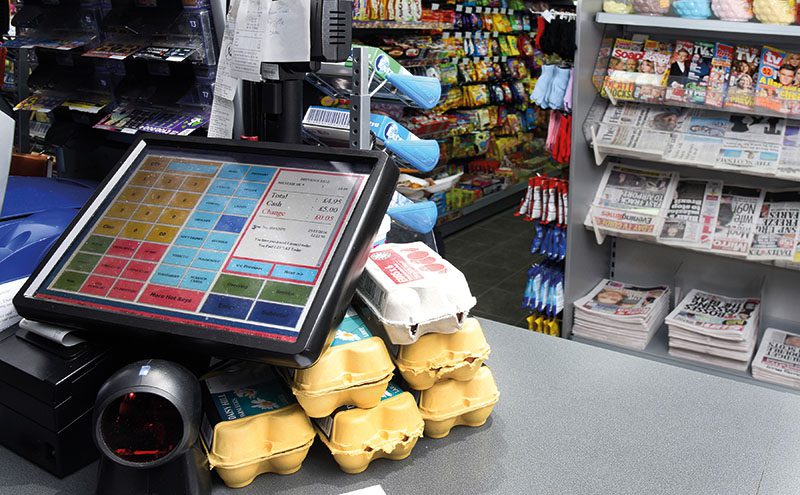 1. More time so you can focus on driving sales
When using manual POS, retailers have to key in every transaction by hand during the checkout process. In situations where there's an error in the process, retailers have to painstakingly reconcile their transactions manually – a time-consuming process.
Having an EPOS system in place will significantly speed up the checkout process. By implementing a barcode system, every item can be easily scanned and the cost tallied, without causing a roadblock at the counter.
Items that are wrongly priced can be amended easily and products which have been sold are automatically deducted from retailers' inventories, eliminating the need for retailers to keep track themselves. Transactions can also be reversed or reconciled efficiently alongside banking reports.
With EPOS delivering these key efficiencies, it frees up retailers' time, allowing them to focus on initiatives that will drive sales.
2. The information you need at your finger tips
With an EPOS system on hand, retailers have access to a wealth of real-time data including sales performance, promotions tracking and till controls. This provides retailers with insights into their customers' behaviour and their store's retail trends. Using this information, retailers are able to quickly determine their best sellers and customise their store's offering according to their customer base, in turn improving their sales performance.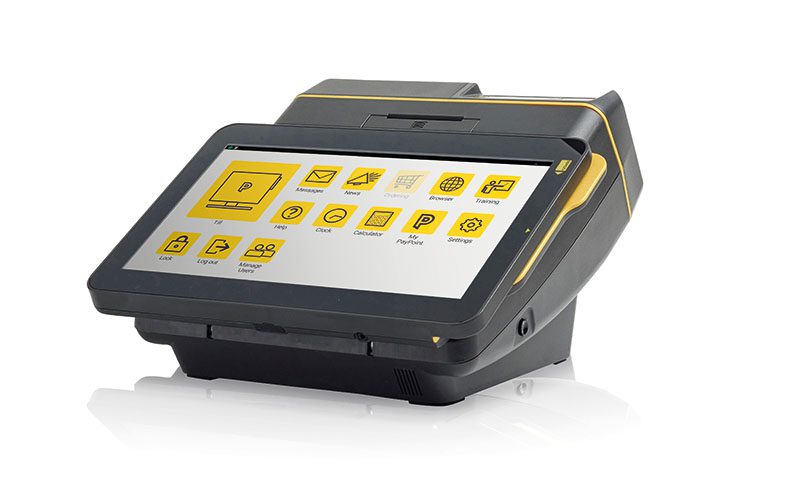 Retailers can also leverage on real-time inventory tracking and management, so they can control their stock levels more efficiently. With a technology provider like PayPoint, which offers a cloud-based service through PayPoint One, retailers will be able to manage their sales reports and inventory with their suppliers from any internet connected device with the Pro version of EPOS launching in Summer 2017. Additionally retailers can leverage on the best-practice insights that PayPoint gathers from its network of 29,000 retailers in the UK.
3. Understanding your customers
Independent corner shops consistently face competition from supermarkets and online retailers etc. To survive and to differentiate themselves from their competitors in the highly competitive landscape, retailers need to do all they can to understand the behaviour and needs of their customers to grow a loyal customer base. According to Bain and Co, a 5% increase in customer retention can increase a company's profitability by 75%.
Having an EPOS system in place enables retailers to understand customer buying habits of popular products and make continual changes to their range to ensure they're meeting their needs.
Through the insights gleaned from the EPOS system, retailers are able to analyse their business easily and identify improvements to encourage customers back into store time and time again. It also enables retailers to assess the viability and monitor the success of any promotions they choose to operate.
Steve O'Neill, group marketing director of PayPoint, said: "Independent retailers have many competing demands for their budget; whether it is technology upgrades, refrigeration, LED lighting or general store improvements.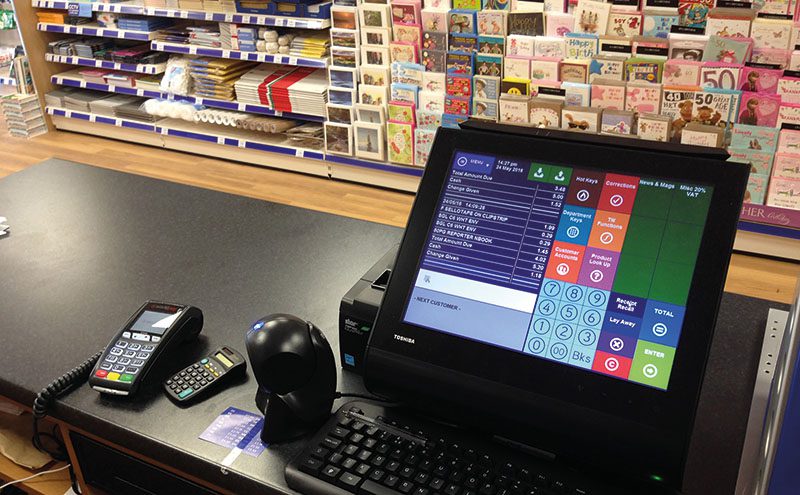 "For this reason it is vital that retailers consider a technology provider like PayPoint, which provides a future-proof solution and can flex according to business needs.
"As consumer habits change, more and more people are using their local corner shops in place of their supermarket, which provides a significant opportunity for independent retailers to grow. Retailers need to take advantage of this window of opportunity and reconsider the technology they use to run their stores to ensure longevity for their businesses."
• For retailers who have already made the decision to invest in an EPOS system, and now just need to decide which firm offers the best solution for them, specialist systems provider Reposs offers some top tips.

"A simple search for EPOS on the internet will give you pages and pages to look through that will probably leave you more confused than when you started looking," said company director Richard Holder.
[box style="0″]
Top 5 key tips
1.    Only look at companies that specialise in convenience and newsagent EPOS Systems.
2.    Keep your independence and use an EPOS supplier who links to lots of wholesalers.
3.    Get a free demonstration to assess your EPOS needs (preferably at your shop).
4.    Work out the total cost of ownership over five years.
5.    Buy the best EPOS system you can afford, not just the cheapest.
– Reposs
[/box]
"You need to be looking at the companies who specialise in EPOS for your type of shop, rather than just general purpose EPOS systems designed to fit any type of business.
"You will find not only the features more specific and user friendly, but they will also be able to easily deal with issues you have in your business and be more reactive as everything is geared towards your type of business."
A retailer's EPOS system should be able to deal with all the products and services they offer and have electronic links with wholesalers, Holder said. This will give retailers  bigger returns on their investment and make it a lot easier to manage their system.
"Everyone wants a good deal and the cheapest price, but what can look the cheapest price may end up costing you a lot more than you bargained for," said Holder.
"There really is no such thing as a free EPOS system and you need to be looking at the total cost of ownership over five years. Monthly or annual software charges, compulsory maintenance charges, additional costs for repairs or software updates can soon mount up."