Sweet sales without the sugar
DESPITE  the sustained negative press about the sugar content of soft drinks, the category is still performing well according to Refresco UK.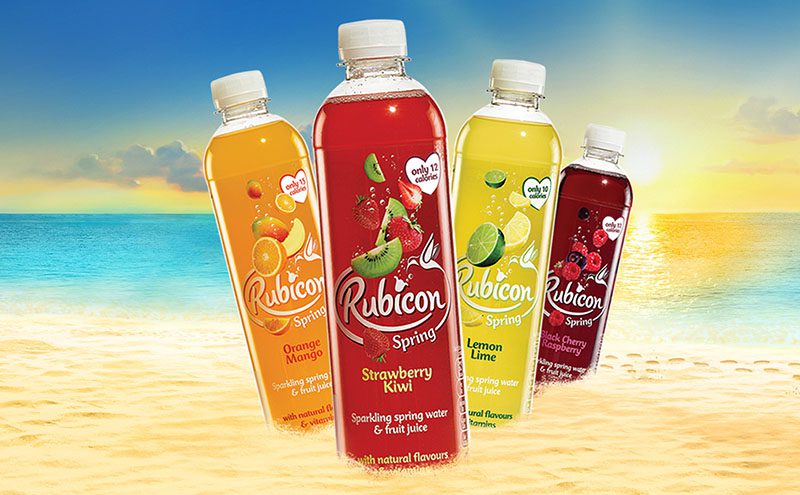 Using Nielsen data to the end of 2016, the Sunpride brand owner says the market is now worth £7.6bn with a year on year value increase of  1% and a volume rise of 1.5%.
But it said there is definitely a demand for healthier drinks.
Commercial director James Logan said that in 2016 No Added Sugar drinks saw double digit value growth at 15.4% and a volume increase of 16.6% against a decline of 1.3% in volume for what it calls regular products.
"The latest BSDA report shows that 58% of soft drinks sales are low or no calorie," he said.
"Sales of our NAS or light products continue to perform well, such as our Libbys Orange C NAS or Ocean Spray Cranberry light."
Shoppers that are looking for a healthy option tend to look at the water fixture in the chiller.
• Coca-Cola European Partners says it is important that retailers keep a wide range of low or zero sugar drinks.
It says its focus in 2017 will continue to be on innovation of lower and zero calorie products.
And it is extending its Coca-Cola Zero Sugar portfolio with the addition of a vanilla variant.
Its new Get the Gang Back Together campaign was launched in March and  trade communications manager Amy Burgess said : "The campaign has been designed to appeal to Diet Coke's core 25-44 female audience, and will be supported by popular TV personality Holly Willoughby, who was recently unveiled as Diet Coke's brand ambassador for 2017."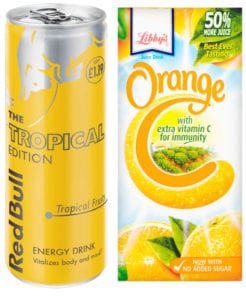 • AG Barr is also pushing lower calorie options, investing £5m in Rubicon Spring, combining sparkling spring water with fruit juice with 15 calories or less per bottle.
Marketing director Adrian Troy said: "Branded flavoured sparkling water is currently one of the strongest performing  areas within the soft drinks market, growing at 144%. Rubicon Spring has delivered nearly one third of this growth, with sales of over £10m since it was launched in July 2016."
He added: "Shoppers that are looking for a healthy option tend to look at the water fixture in the chiller, so AG Barr recommends that Rubicon Spring is stocked in the chiller cabinet, positioned between carbonates and water."
• Red Bull quotes IGD data to forecast that the sports and energy drinks segment will be worth £1.37bn by 2019.
And it says the first step for retailers towards maximising sales is having the right range.
Category development manager Rich Fisher said: "We recommend retailers rationalise their range to focus on the key SKUs.
"Within energy, sizes are driving category growth, with core continuing to contribute."
He said Red Bull's core range accounts for 34.7% of sales and flavours account for 40.3%.