Scotmid eyeing success despite market troubles
EDINBURGH-based independent co-operative Scotmid saw its trading profit drop by £5.3m despite an increase in turnover for the year to the end of January.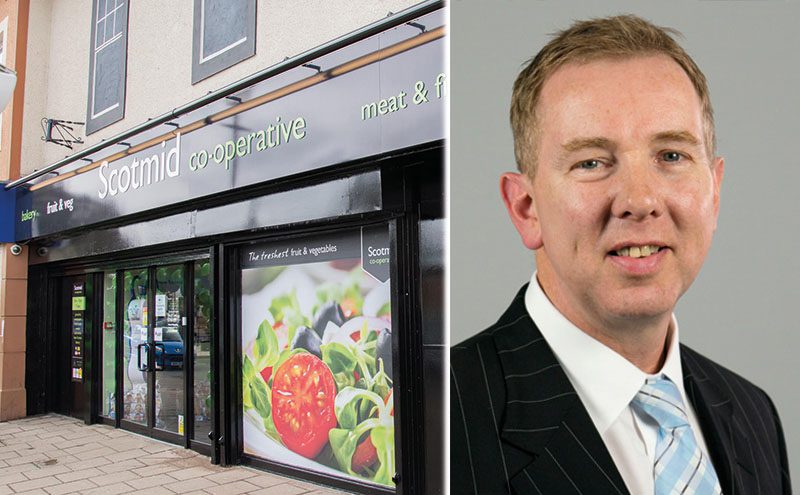 But chief executive John Brodie told Scottish Grocer that the society's c-stores had performed ahead of the market to make a positive contribution to the increased turnover.
Turnover was up by £6m from the previous year to £376m and trading profit was down by £0.4m to £5.3m.
Brodie stressed that this reflected a period of unprecedented uncertainty and significant external cost increases from the National Living Wage and lackluster market, not only for the society, which has shops in Scotland, England and Northern Ireland, but for the entire retail trade, referring to Scottish Retail Consortium figures that reported average like-for-like sales being down by 0.8%.
Brodie identified the roll out of food to go, new ranges and successes by the buying group FRTS as major contributors to the c-stores' good performance.
He added that as well as investing significantly in its food store estate by refitting a number of stores, Scotmid had introduced a number of new, local products.
Brodie also talked about accelerating efficiency and gave Scottish Grocer the examples of automated temperature control of products, cash processing improvements and self-scanning checkouts.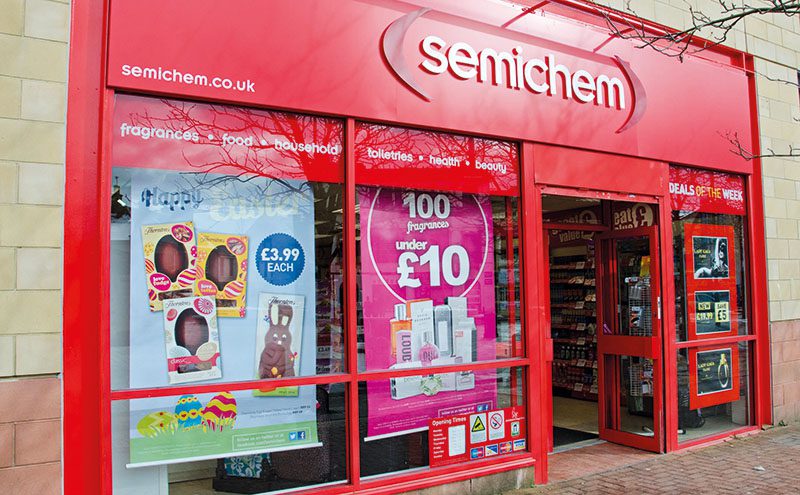 He explained: "We already had self-scanning in a number of stores but rolled it out more widely during 2016. We see this as improving customer service and find there is better adoption of it in city centre stores."
Scotmid's annual review reveals that 12 more stores have had self-scanning installed and that the continuing Post Office network transformation programme had resulted in a number of store layout changes and new services being introduced at main checkout areas.
Brodie said: "Taking into consideration the challenging market conditions and external cost pressures, it has been a successful year for the society's food convenience business."
And he used awards for Scotmid stores in the Dairy Retailer of the Year and Bakery Retailer of the Year in the Scottish Grocer Awards 2017 as examples of success.
Brodie said: "Our community food stores estate has been reasonably stable in recent years. Our focus is to continue investing in our core estate but we will continue to look for other opportunities to invest.
"As a society we invested £10m last year and we will spend that or more in the coming year."
Of all our businesses, Semichem has been most impacted by Brexit. It brings in a lot of stock from Europe.
– John Brodie, Scotmid.
Having identified the implications of the National Living Wage as a challenge 12 months earlier, the latest Scotmid annual review says the implementation of a number of projects in 2016 has enabled its c-store operation to mitigate the increased cost but warns that this will be an ongoing challenge with retailers also facing increased cost from the apprenticeship levy, business rates and wage inflation.
Turning his attention to the society's Semichem retail outlets, Brodie described the current High Street trading environment as challenging.
He said: "Of all our businesses, Semichem has been most impacted by Brexit. It brings in a lot of stock from Europe and costs have gone up by 20% to 25%. But our stores continued to outperform the market by focusing on core health and beauty, fragrance, household and seasonal categories."
He said the changing trading environment means that Semichem has to keep changing and evolving what it offers and that will continue.
He added that cross-border shopping and the weaker pound against the euro had contributed to a successful year for Semichem stores in Northern Ireland.
During 2016 the Scotmid board approved a new five year membership strategy including, in keeping with the society's stated core purpose of serving its communities and improving people's everyday lives, plans for a new initiative called Community Connect which, Brodie said, is to be trialled in the society's north region later this year.
Brodie identified a fall in long-term interest rates following the Brexit vote as the main reason for Scotmid's pension scheme seeing a £7.5m increase in its deficit but added that, with trading profits being supplemented by a £5.1m revaluation gain from the investment portfolio, it was able to offset this and maintain its asset base at £95.1m.
Speaking two days after it was announced there is to be a general election on 8 June, Brodie said he sees a further term of economic uncertainty followed, he hopes, by political certainty.
He said: "2017 will be another challenging year. Scotmid will continued to seek out new sales initiatives and cost control measures as part of our continuous improvement philosophy which has served the society well for a number of years."