CONSUMERS who pick up a bottle of Scottish blended whisky brand High Commissioner could be in with the chance of taking home a 50-inch TV through a new on-pack promotion.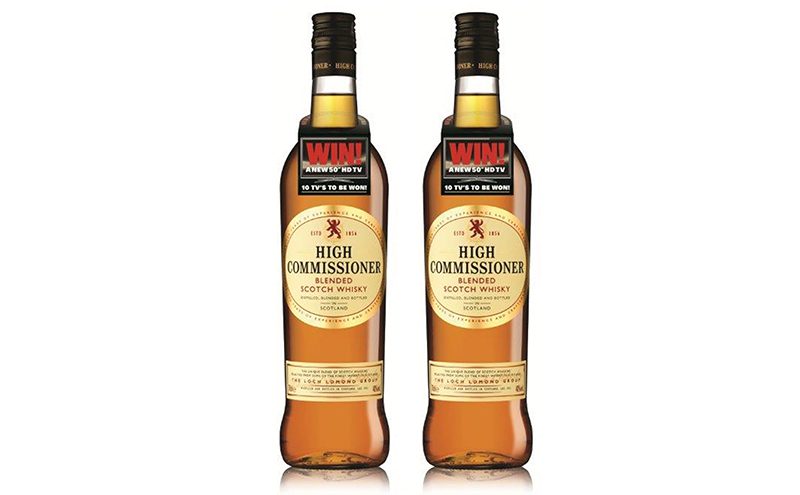 Following on from a similar competition run in 2015, the Glasgow-based brand is attaching a "win a 50-inch TV" neck collar to its 70cl regular and price-marked pack.
Customers who wish to enter the competition are invited to visit the brand's website and enter their email address to win.
This year's High Commissioner TV giveaway will run until the end of September, with a draw taking place every two weeks.
Scott Dickson, marketing manager for High Commissioner, said the team behind the brand is "excited to reward our loyal and attract potentially new customers with the chance to put their feet up with a High Commissioner blended scotch whisky whilst enjoying their favourite show on their new 50-inch TV".
"We decided to run this TV giveaway competition again as 2015 was a huge success both with the number of people who entered and also for our vendors, and of course the very happy winners," he said.