COLD brew coffee and dairy-free nut milks specialist Califia Farms is coming to the UK.
Already a well-known brand in the US, Califia Farms is launching in Britain with two of its best-selling products, Cold Brew Coffee and Barista Blend Almondmilk.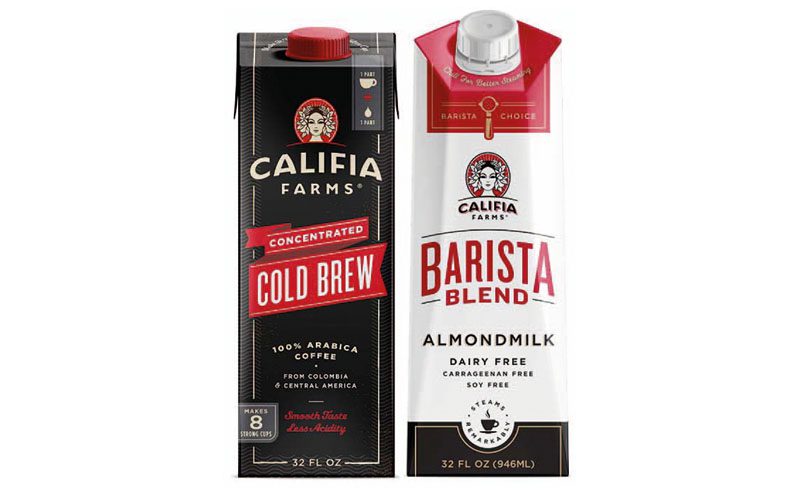 Founder Greg Steltenpohl said: "Our mission is to continuously innovate healthy beverages that make it easy for consumers to go plant-powered and dairy-free."
Califia Farms Concentrated Cold Brew uses only 100% Arabica beans, sourced from Columbia and Central America which it steeps in cold water until the flavours are released.
Califia Farms Barista Blend Almond Milk is Soy-free, gluten-free, kosher and vegan.
Califia uses only freshly ground blanched almonds with no artificial extras.
The brand's general manager for coffee Brian Lovejoy said the company wants to operate ethically, sustainably and with an aesthetic that draws consumer eyes.