Mondelez International has extended its range of Cadbury brand chocolate bags with the launch of Cadbury Fudge Minis.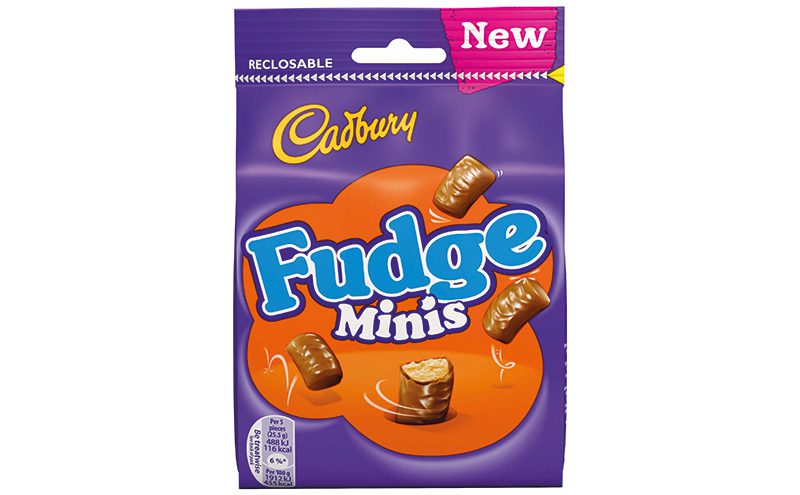 Available in 120g bags priced at £1.99, Cadbury Fudge Minis comprise bitesize pieces of the fudge and chocolate sweet.
The launch of Cadbury Fudge Minis follows on from the roll-out of fellow Mondelez kids portfolio brand Cadbury Dairy Milk Buttons, which have also been extended into the bitesize category.

Melissa Stuart, brand manager for Cadbury Bitesize, said the firm has seen research that "has shown us that family time is precious to mums" and that they are "looking for ways to get the family together".
"The Cadbury Fudge brand is loved by families and now mums can share this bar in a delicious new format when the family comes together, whether on a day trip or having a night in," she said.
"The chocolate bags category is contributing to 39% of the total chocolate growth and so we hope by introducing another well-loved brand into this category, retailers will be able to drive sales further."