PROVENANCE is an important factor in the Scottish biscuit market and there is always demand for new products, according to Walkers Shortbread.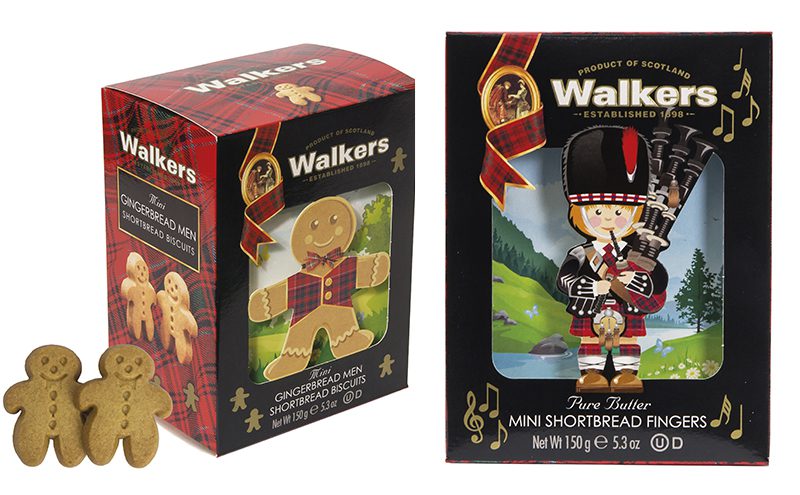 Managing director Jim Walker said: "The brand is extremely proud to be part of Scotland's heritage and our logo incorporates Bonnie Prince Charlie's farewell to Flora MacDonald."
He said the brand has a host of new lines in the pipeline for this year that pay homage to Scotland through the use of tartan and shortbread shapes that are representative of the country.
In response to the trend for reduced portion sizes Walkers has launched mini shortbread cartons and, with growing demand for snacking products, it has introduced a new range of mini figure cartons.
The mini gingerbread men pack contains 24 pieces, the mini shortbread fingers has 29 pure butter mini shortbread fingers and the mini Scottie dog shortbread comes in packs of 51.
Walker said: "Whilst the demand for on-the-go snacking has been identified, there is still mass market appeal for premium biscuit offerings.
"Although the current economy determines that value plays a key factor in the consumer's purchasing decision, high demand for quality products remains present and therefore this category continues to perform for the brand."
Walkers recently extended its pure butter shortbread range with the addition of a fully and half-coated chocolate shortbread collection.
As well as revealing its new shortbread varieties, the brand has recently launched salted caramel and milk chocolate and white chocolate and raspberry biscuits.
Walker said: "Walkers Shortbread has always provided a wide range of products and has always performed well.
"In recent years the brand has focused resources into creating new products to compliment consumer trends and meet growing demand.
"Throughout the year, we have an ongoing programme of NPD to ensure the brand's vast product offering remains relevant and suits various retailers. We also work with leading retailers to offer discount deals."