Double food and drink by 2030
A new strategy to drive growth in Scotland's farming, fishing, food and drink industry has been unveiled by industry body Scotland Food & Drink.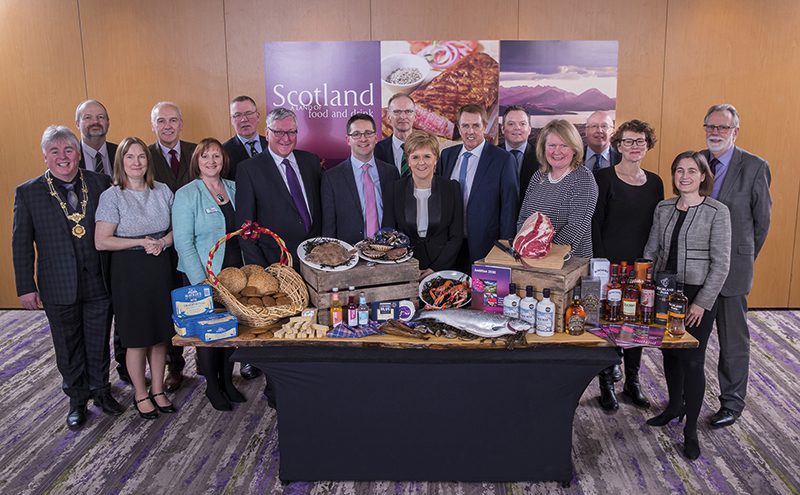 Food and drink has been one of Scotland's best performing sectors in recent years, with record export figures released last month and sales at home increasing rapidly too.
The sector is worth £14.4bn annually and food manufacturing in Scotland is growing at twice the rate of the UK average for the sector.
Now Scotland Food & Drink has launched 'Ambition 2030', a vision to cement food and drink as Scotland's most valuable industry, with the opportunity to more than double turnover in the sector and reach £30bn by 2030.
The strategy focuses on three areas:
1. People and Skills: raising attractiveness of the industry as a career destination and investing in the existing workforce.
2. Supply Chain: ensuring farmers, fishermen, manufacturers and buyers work in closer partnership, to ensure greater profitability is shared across the industry.
3. Innovation: embracing a new culture of developing new products and processes to drive growth.
James Withers, Scotland Food & Drink chief executive, said: "A huge amount of work is required to unlock that potential and it will not come easily.
"There is uncertainty ahead, with Brexit in the forefront of everybody's mind. Whilst big political upheavals are out of the industry's control, we can control how we develop the Scottish brand, the markets we want to sell to and the investments we make in improving skills, innovation and supply chains."
"Food and drink is now a national success story for Scotland, yet there are areas requiring more work. Too few view our industry as a top career choice, many farmers feel detached from the success story and we can do more to support improvements in Scotland's health.