THE Scottish Food Crime Unit, part of Food Standards Scotland, launched a roadshow last month to raise awareness of the different types of food fraud, the potential seriousness of it and how to report it.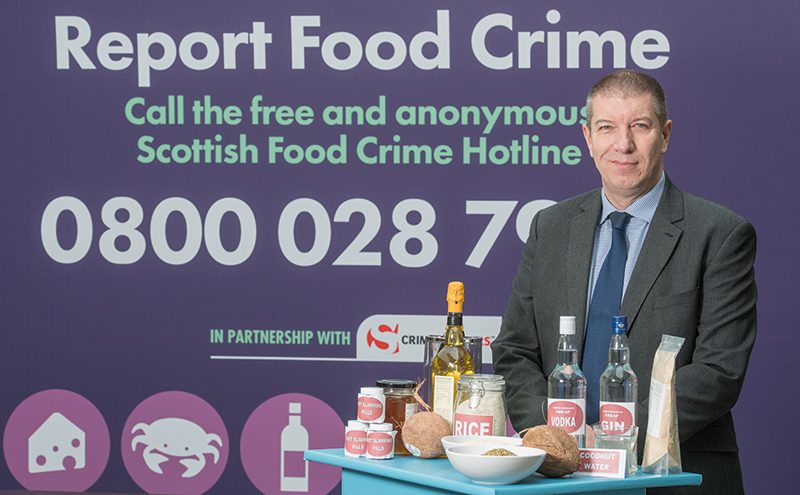 Defined as any deliberate manipulation, fraud, substitution or mislabelling in relation to food and drink, FSS says food fraud costs the UK economy around £1.2bn each year.
Foods that can be targeted include the substitution of almond powder for peanut powder, illegal shellfish harvesting, rice, honey, alcohol, olive oil, oregano and turmeric, as well as the transportation of food in unsafe or unhygienic conditions.
Ron McNaughton, head of the unit, said: "It is vital that our food and drink is safe and is what we expect it to be.
"Food fraud is a silent and almost invisible threat and we are committed to working closely with partners to help people become more vigilant and aware of the risks involved in fraudulent activity."
The roadshow visited Aberdeen, Inverness and Glasgow in March, with a team of experts providing information on food fraud and highlighting real-life examples of common types of activity.
The public and the food and drink industry are urged to report any suspicions through the free Scottish Food Crime Hotline on 0800 028 7926.