Symbol group sets out to make payments via QR codes available to all retail members
DIGITAL marketing and data company Zapper has teamed up with Nisa to launch a new mobile payment system across the symbol group's estate.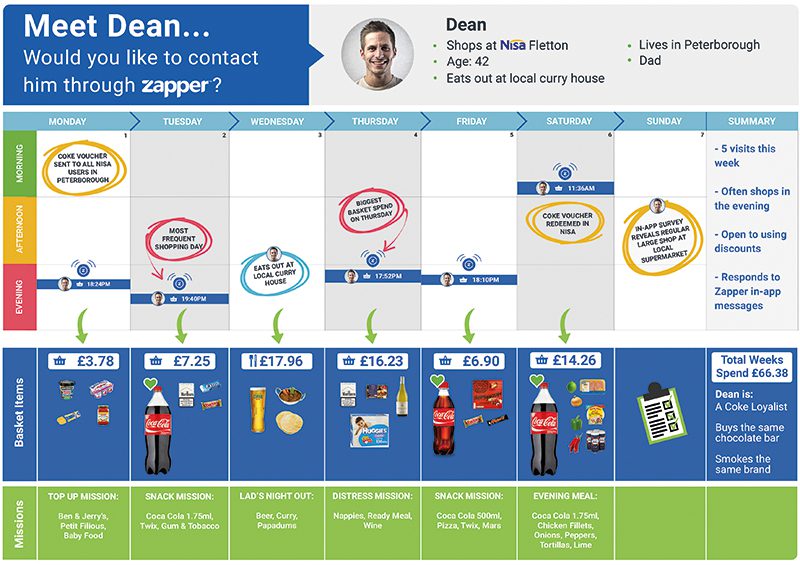 Following a pilot scheme held in Peterborough in December 2016, Zapper is set to make its vouchering, loyalty and mobile payment system available to all Nisa members across the UK.

The Zapper system works using QR codes, inviting shoppers to open the firm's app and scan a code at the till which will then process payments, voucher redemption and loyalty card updates in a few seconds.
Zapper initially trialled the system with two Nisa members in their seven stores, and the firm has reported sales through the system were 35% higher than the industry average.
Over the course of the trial, Zapper says 800 unique users made upwards of 3,500 transactions and redeemed over 40% of all in-app vouchers.
Gerry Hooper, chief executive of Zapper, said the Peterborough trial proved to be "very successful" both in terms of mobile payment and in-app loyalty schemes as well as the number of vouchers redeemed and repeat usage.
Hooper said the loyalty and voucher function of the Zapper app will drive up visit frequency and allow the retailer to better understand their customers, as well as individual habits.
"The expansion plan for 2017 is something we are hugely excited about," he said.
Steve Leach, sales director at Nisa, said the symbol group has been encouraged by the results of the trial.
"We feel Zapper provides an innovative option for both the retailer and shopper to take advantage of convenient payment and loyalty rewards. As such, we are happy to work with the team at Zapper to make the service available to any Nisa member who would like to benefit as we look to firm up our loyalty offering," said Leach.
Zapper now plans to work with other symbol groups around the UK, including Premier, Londis, Family Shopper, Spar and Bestway.
The firm is also aiming to expand its vouchering campaign through a partnership with Coca Cola.