New technology results in earliest ever Scottish strawberry harvest for Waitrose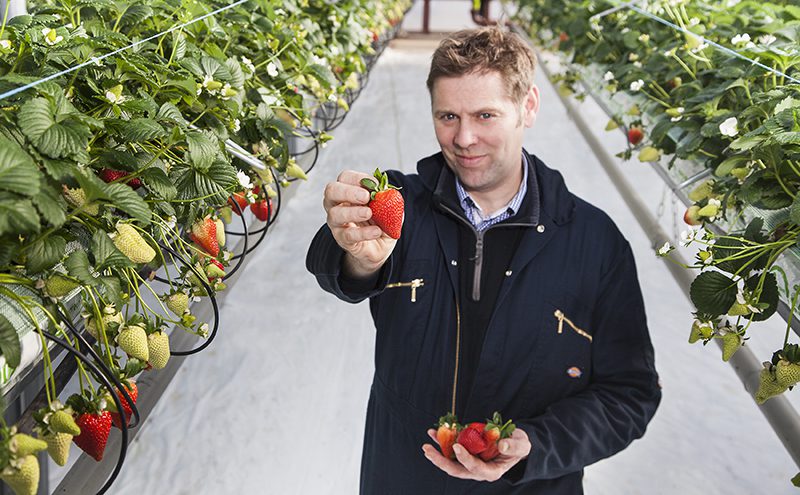 SCOTTISH strawberries have hit Waitrose shelves a fortnight early this year with the fruits landing on shelves from today (March 10).
Grown in Angus by Abbey Fruit, the strawberries are cultivated in specially built glasshouses that Waitrose claims has brought ripening forward every season since the system was introduced three years ago.
Through this innovation, locally grown strawberries are now available from March to October.
Nicki Baggot, soft fruit buyer for Waitrose said that thanks to new strawberry growing techniques, "we believe we'll have our longest-ever Scottish season with Scottish grown fruit available from now to the end of October."
"This would have been impossible three years ago. Technology and farming techniques are advancing so quickly that perhaps within another three years we'll have year-round Strawberries," said Baggot.
"Being able to offer locally grown fruit also helps us to reduce transport and the associated carbon emissions."