On-pack promotion for March offers customers chance to win a Mini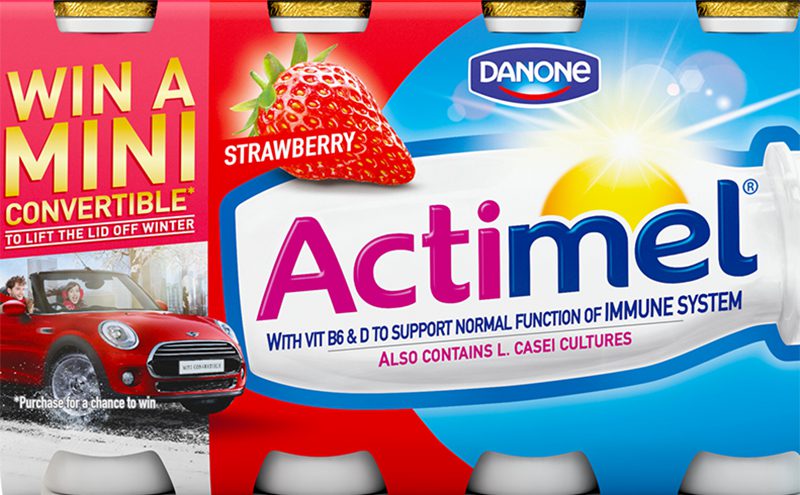 A NEW campaign from yogurt drink brand Actimel is offering consumers the chance to win one of three Mini Cooper Convertibles.
Part of the brand's on going 'Lift the lid off winter' campaign, the competition invites consumers to check promotional packs of Actimel for a winning lid.
The on-pack promotion, which will run until the end of March, is being supported by a marketing campaign which includes TV advertising, social media activity and in store shopper marketing as well as sampling.
Hanah Mayhall, Actimel Brand Manager at Danone said the firm wanted to "encourage customers to stay strong in winter and giver them a chance to show their positive attitude."
"With this promotion, we're looking to celebrate and put a smile on the face of our three lucky winners," said Mayhall.