Economic uncertainty sees consumers entertain at home
NOTHING summed up the uncertain and surreal quality of the political sphere in 2016 quite like Toblerone making headlines following last summer's Brexit vote.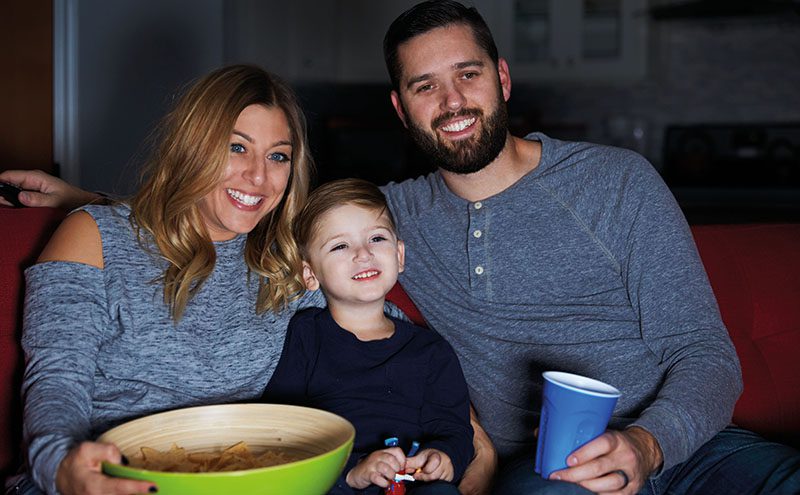 While Mondelez International was swift to deny any connection between the referendum result and its new bar shape, chaos for politicians could yet have consequences for chocolate sales.
Levi Boorer, customer development director at Ferrero, the firm behind Ferrero Rocher and Thorntons, suggested that consumer confidence "shifted" in 2016, "as we entered a period of uncertainty", with consequences for confectionery sales.
"People are pulling back on their spending and long-standing consumer trends are reversing. As a result, people are opting to entertain more at home, so the 'big night in' occurrence is bigger than ever," he said.
Shoppers planning a big night in will make purchases for the occasion in "two broad ways", Boorer said, with some preparing in advance "as part of their main shop", while others will take a more spur of the moment approach.
The total sharing bags sector makes up 20% of total confectionary, with chocolate sharing enjoying growth.
For retailers, Boorer reckons its the spontaneous purchasers that present an opportunity for retailers, as these kinds of sales are "experiencing the most significant growth".
"Research from HIM (in May 2016) told us that 30% of shoppers that did not know what they are going to have for their meal that evening and would likely purchase on their way home," said Boorer.
"This gives retailers a huge opportunity to influence shopper behaviour in terms of what they are going to eat and drink that night."
Boorer suggested a selection of chocolates placed alongside complementary products in a secondary siting "adjacent to everyday meals" will provide inspiration for shoppers and "drive basket spend".
To make the most of this opportunity, it may make sense for retailers to take another look at the larger format chocolate they have on offer.
Boorer said boxed chocolates provide "a lucrative sales opportunity for retailers", with shoppers "trading up to more premium treats to share with loved ones during an evening at home," while the popularity of sharing bags accounts for one fifth of UK confectionery market value sales.
"The total sharing bags sector is worth almost £1.1 billion, making up 20% of total confectionery and whilst sales in the category are flat, chocolate sharing is still enjoying growth," said Boorer.