EXCELLENT category management advice is one of the reasons behind success in the sugar confectionery category, says Wrigley, and it says it will continue to support retailers with advice throughout 2017.
Using Nielsen research, it puts a value of £867m on the total candy category and says its own portfolio is worth over £54m. And the Wrigley break down gives Skittles a £5m share, with the Starburst value sitting at £35m.
The latest extension of the Starburst range is Starburst Very Berry, available in single, hanging bag and sharing pouch formats, including price-marked options.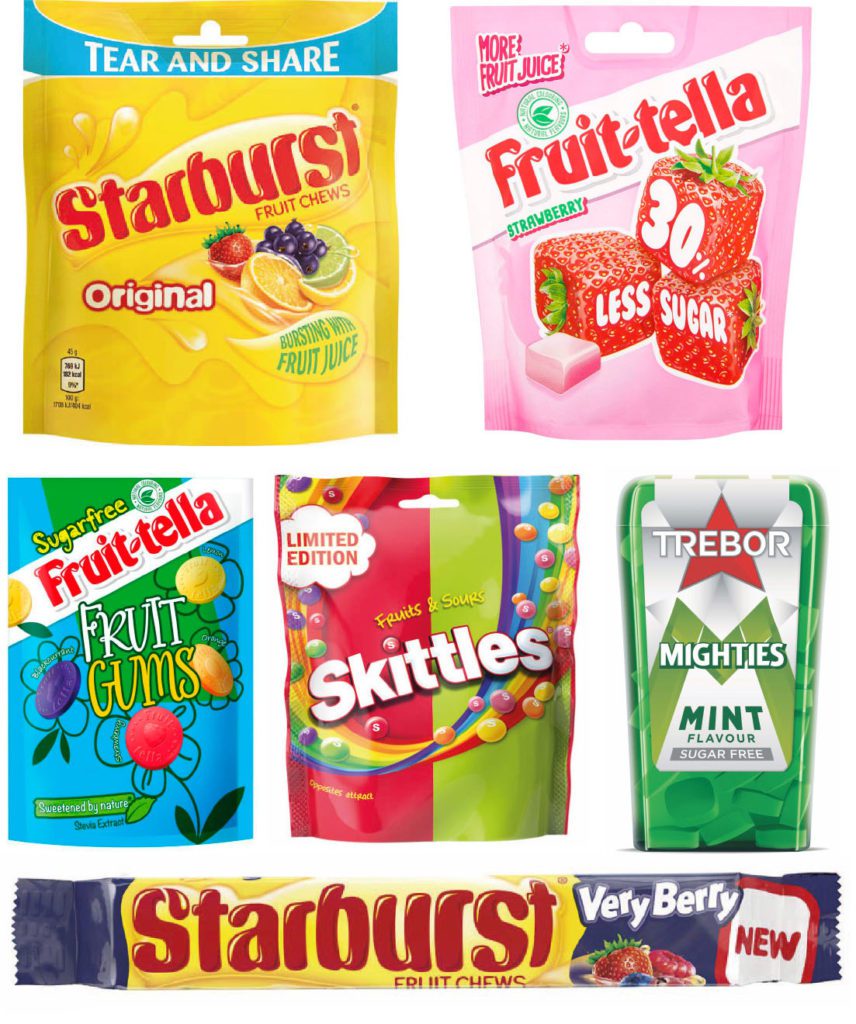 Marketing manager Dan Newell said: "Starburst flavour variants have proven to be 89% incremental to the brand and the launch of Very Berry is projected to drive nearly £4m in retail sales as Wrigley looks to drive category growth."
• Mark Roberts, marketing manager at Perfetti Van Melle, says bags represent the largest segment in the market and have been the main driver of growth.
He said: "The bag market is currently the fastest growing sector within confectionery and worth £611m, growing at 2.3%. "Perfetti Van Melle is ahead of the market and growing 6.2%, placing us in prime position to lead future growth."
Perfetti Van Melle recently added sugar free and reduced sugar varieties to its Fruittella range.
Brand manager Matthew Navier said: "Research shows that 92% of consumers are actively trying to reduce the amount of sugar they buy.
"During testing consumers scored Fruittella 30% Less Sugar highly saying they taste just as great as always, but make them feel a little bit better about indulging."
• Putting a value of £1.3bn on the UK candy market, Mondelez International says it is the most impulsive category in c-stores.
Trade communications manager Susan Nash said: "While some consumers will visit a store specifically to purchase confectionery, many decide to purchase a treat in store."
And for on-the-go shoppers, Mondelez introduced sugar-free Trebor Mighties mints towards the end of 2016.
Nash said: "As health conscious shoppers are increasingly looking for sugar-free options, Trebor Mighties aims to help to provide these consumers with greater purchasing choice."
• Adults are looking for ways to relive their childhood according to Tangerine Confectionery and it says its Sweet Champions Selection Tub helps them do that.
Category and marketing director Russell Tanner said: "The selection of Tangerine's retro family-favourite brands has capitalised on this trend through the product and its advertising campaign."
He added: "In addition to giving old favourites a modern new twist, there is also a trend for bringing retro brands back in their original formats. We re-launched Wham, Fruit Salad and Black Jack chews to bring back packaging that people remember."
• Swizzels says that demand for sugar confectionery has remained high among children and adults and that it is always looking for ways to innovate and introduce new products.
Sales director Mark Walker said: "The Squashies range, which sees classic and much-loved sweets squashified into softer foam gum versions, has seen phenomenal success.
"More than 100m bags of Squashies have been sold and a pack is now sold every two seconds.
"Drumstick Original Squashies is the fastest growing £1 PMP within sugar confectionery."