Food to go can lift basket spend
FAST-paced living has become the norm for many consumers with time of the essence even when eating.
This busy lifestyle creates an opportunity for retailers to snap up sales with a strong food-to-go offer as the category continues to develop and expand beyond the traditional lunchtime sandwich.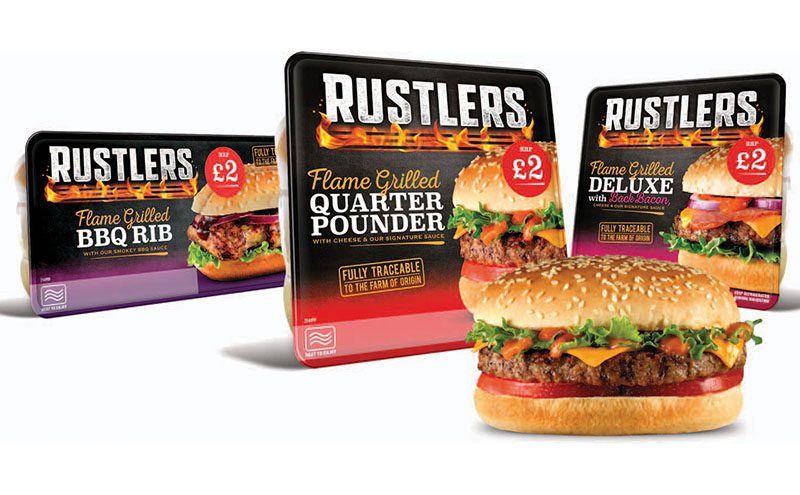 Simon Smith, of Kellogg UK and Ireland, reckons there is "huge value" in having a hot food offering, and suggested the benefits to innovative retailers can roll in from the early morning.
"Breakfast options in-store can't be underestimated in terms of driving footfall and capturing more spend and encouraging loyalty," said Smith.
To make the most of hot food in the morning, Smith said breakfast stations are "key", especially in stores where square footage is at a premium.
Extracting as much value from each section of the store is a cornerstone of convenience retailing and Angela Daulby of Kepak Convenience Foods, the firm behind Rustlers, reckons microwave snacks can aid in this endeavour.
"The growing micro-snacking category provides retailers with an opportunity to make more money from the chiller cabinet," she said.
The category presents a great opportunity for retailers to increase overall basket spend.
Daulby also claimed that while "one in four" UK adults have bought food to go from convenience stores in the last seven days, "they still want more hot food options, particularly at lunchtime".
To fully cash in on this demand, she suggested retailers play close attention to the availability and visibility of their food-to-go offer, describing this as "crucial when it comes to attracting shoppers' attention".
"It's also vital that retailers don't under-estimate the importance of on-shelf branding," said Daulby.
A spokeswoman for Pot Noodle parent firm Unilever echoed Daulby, suggesting that visibility is a "key driver" of pot snack sales.
"With the typical customer pushed for time and not wanting to spend ages looking for what they want, retailers can capitalise on impulse purchases by making sure that pot snacks are highly visible and located in high-traffic areas," she said.
A strong display of pot snacks wont just benefit hot food sales, according to Unilever's spokeswoman, who said 70% of customers purchasing pot snacks will also pick up crisps or soft drinks.
"With 82% of pot snacks bought on impulse, the category presents a great opportunity for retailers to increase overall basket spend."