'COOPERATION' was the word of the day at the second annual Scottish Grocer Federation Crime Seminar at the Police Scotland College in Tulliallan.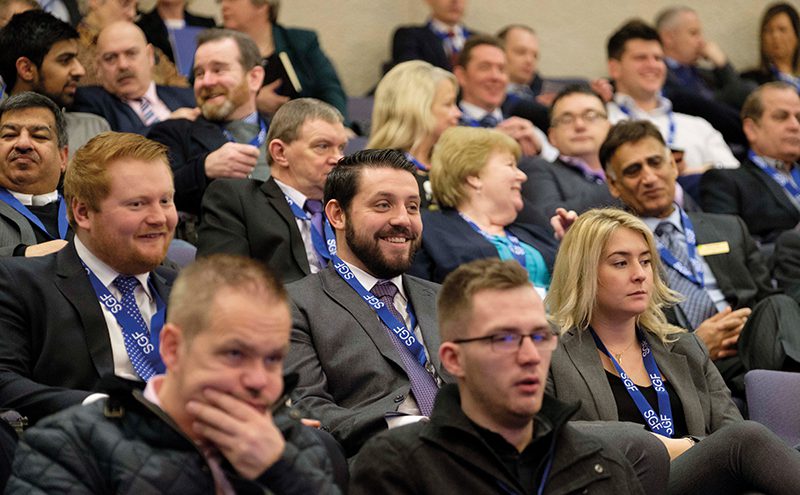 Speakers at the conference included Daniel Johnson MSP, Police Scotland superintendent Gavin Phillip and SGF head of policy John Lee, each of whom highlighted the potential benefits of improved cooperation between retailers, the Scottish Government and police.
Unveiling the new 10-year policing strategy developed in partnership by Police Scotland and the Scottish Police Association, superintendent Phillip asked retailers to weigh in to help shape the future.
He said he would like to see retailers influence the Policing 2026 strategy, which is available online, by contributing to the accompanying consultation which went live on 27 Feb and will be open for a 10-week period.
Hopefully this marks a new spirit of cooperation with the Scottish Government.
The superintendent said retailer input is "absolutely key," to shaping services for the future.
SGF's policy director John Lee also touted the benefits of cooperation as part of his presentation on the organisation's recently launched guide to e-cigarette compliance.
Developed with support from the Scottish Government, the new guide has been created as a resource for retailers to ensure they are able to achieve compliance on all tobacco and nicotine sales.
Lee said he hopes the development of this resource, with support from Holyrood, is a sign of things to come.
"Hopefully this marks a new spirit of cooperation with the Scottish Government," he said.
"From our point of view we often take an oppositional stance in terms of tobacco and so on but I think they do see SGF as a trusted partner, someone they can do business with."