THE Scottish Retail Consortium has hit out at Scottish Government finance secretary Derek Mackay for taking a "sticking plaster" approach to the business rates system.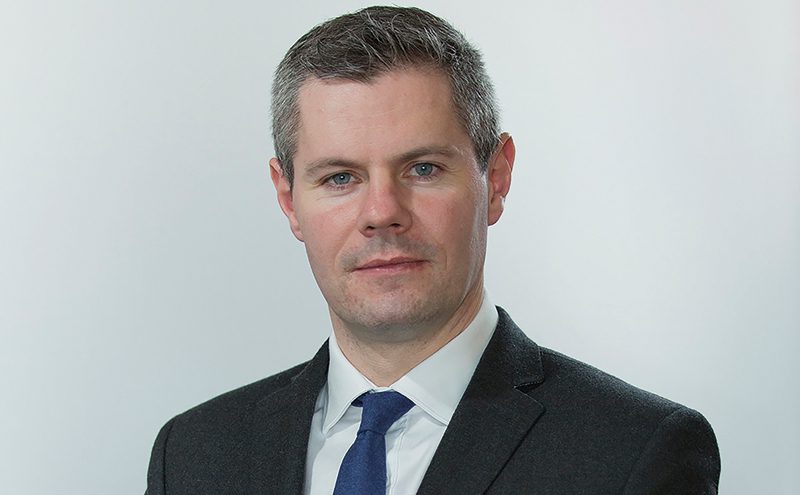 SRC's head of policy Ewan MacDonald-Russell was speaking in response to the cabinet secretary's announcement that businesses in the pub and hospitality trade will benefit from a cap on any increase in non-domestic rates bills of 12.5%. That same cap will also apply to offices in Aberdeen and Aberdeenshire in response to poorer economic conditions in the North East.
But MacDonald-Russell said such measures will "do little to deal with the underlying problem" caused by revaluations taking place "too rarely to flex with the economic conditions".
"The rates system is no longer fit for purpose. It regularly fails to reflect economic trading conditions, with rates bills way too high, especially for the 21,000 commercial premises in Scotland which continue to pay a higher rate than competitors or counterparts in England," said MacDonald Russell.
"Profound structural changes are changing the Scottish economy. For example, in retail almost a quarter of non-food retail sales are done online, and over the past seven years the number of shops has fallen by 1700 in Scotland. These changes are likely to accelerate, calling into question the very wisdom and financial sustainability of the tax."
Finance secretary Derek Mackay said the introduction of measures to protect businesses in the hospitality sector and the North East, "come on the back of significant support for business already set out in our Draft Budget 2017/18.
"I have already committed to raising the threshold for those who qualify for 100% relief under the Small Business Bonus – meaning 100,000 properties will pay no rates at all under the scheme next year and around 9,000 properties will be up to £7,000 a year better of than their equivalents in England."
Speaking at Holyrood, Mackay added that the Scottish Government will await the result of its consultation on rates reform before making major changes to the non-domestic rates system. The year long Barclay Review Group consultation is scheduled to report to ministers this July.