Retailers need new technology to help combat the issue of forecourt crime –particularly motorists driving off without paying for fuel, argues Nick Fisher, CEO of Forecourt Eye.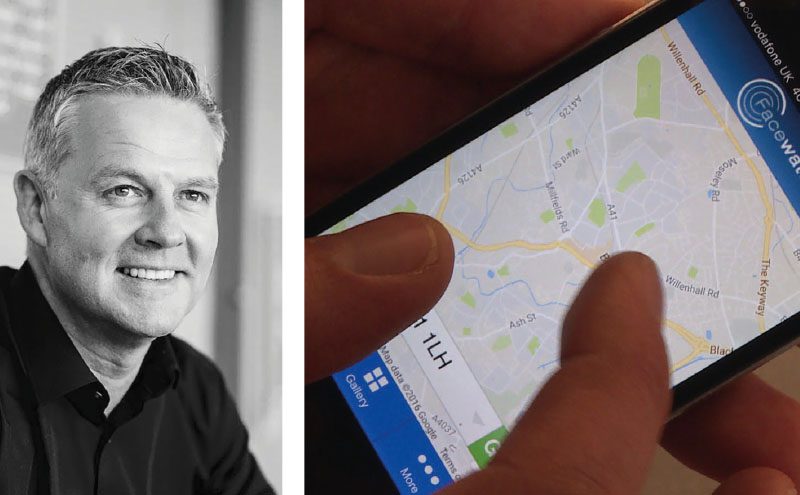 AS the petrol forecourt channel continues to grow and expand its offering to customers, the need to increase crime prevention must be stepped up to embrace latest technology, including advanced facial recognition.
That, according to Nick Fisher, CEO of Forecourt Eye, is the key to fighting back against the industry-wide and continuing menace of customers pleading no means of payment and incidents of so-called 'bilking' – driving off without paying for fuel.
Fisher's own vision for tackling these age-old challenges combines cost-effective solutions with a direct positive impact on fuel loss prevention.
"In every aspect of life, technology offers an answer, but how it's implemented and how well colleagues are trained to use it are both vital components in contributing to a positive outcome," he said. "Then there's the question of cost – for any shrewd business operator, value for money and return on investment will be high on the agenda before making a commitment."
Fisher is exuberant about his Forecourt Eye platform, which he says is seeing real results just 18 months since its launch.
"We have developed a viable and proven solution, backed up by extensive user experience testing, which is already delivering high fuel loss recovery results and bottom line savings to forecourt operators," he said.
"We have seen crime reduce drastically where our unique 'digital detective' concept has been rolled out, making sites safer for both employees and customers. But the real statistic that jumps is on the fuel loss recovery – where we are seeing 90 per cent plus recovery of no means of payment incidents."
Some of the industry has adopted pay at pump – but what's the point of having an expansive and strong margin retail offering if customers are discouraged from making convenience purchases?
The Forecourt Eye platform is designed to provide an instant, paperless reporting system for drive-off incidents where a crime is alleged to have been committed, together with an efficient and secure online payment platform for customers claiming no means of payment at the time of filling up.
Fisher said: "Of course, some of the industry has adopted pay at pump – but what's the point of having an expansive and strong margin retail offering if customers are discouraged from making convenience purchases? As a lifelong career retailer that doesn't make any sense to me."
Forecourt Eye's system uses a blend of data capture software, ANPR (automatic number plate recognition) technology and very soon, facial recognition, via its crime-reporting platform partner, Facewatch.
The link with Facewatch connects Forecourt Eye directly with police forces nationwide, combined with access to the latest watch lists of suspects of interest so known offenders can be identified when they enter a protected premises.
"Incidents are captured instantly (in less 90 seconds) and then forwarded by the simple press of a button to Forecourt Eye," said Fisher. "We then immediately get to work recovering losses.
"In the event of 'drive off' or so-called 'bilking' our online system enables you to provide digital evidence to the police, record number plates and CCTV images and in future share these 'subjects of interest' throughout the UK with other retailers via our integrated watch list."
Fisher claims the system also acts as a deterrent. Clear and visible signage highlights the fact that a business is Forecourt Eye protected, which in turn increases customer and employee safety – an increasing concern for forecourt operators.
Forecourt Eye offers a free trial of its service to enable businesses to evaluate the benefits and potential savings. Further details are available at: www.forecourteye.net