Awards profile – Best Soft Drinks Outlet of the Year

'COMMUNITY' is a word you will hear often if you spend any time with Mohammed Aslam.
He reckons that without community support his Wallyford store would never be successful and he wants to ensure that support works two ways.
In the three years since he opened his c-store, he has installed various facilities that he sees as a service to the village including PayPoint and a Hermes parcel drop and collection service.
While he doesn't make anything directly from either of these, he does admit that he hopes that when people are in the shop to use them they will buy something, but it is his activity outside the store that demonstrates his real commitment to the community.
For the Wallyford Gala Day every summer, Aslam provides 600 goodie bags for children containing sweets, crisps and drinks and he supports the Christmas parties at the primary school and nursery with similar donations.
And when the local council was looking for a sponsor to help with an off-road motorbike scheme for teenagers, Aslam stepped in with a £1,000 donation.
He said: "In a community like Wallyford, you have to be more than a shop. We have regulars who come into the store for all sorts of reasons and I think our staff play a big part in making us an important part of the community.
"For example, we don't get much shoplifting involving locals but if a kid does steal we usually know their family and the parents are always most apologetic."
Aslam said the store doesn't encounter many attempts by underage customers to buy alcohol or cigarettes, adding: "The teenagers know they won't get away with it. We are very strict on these things. As well as what experience has taught us, all of the staff are fully trained and we use Challenge 25. No ID, no sale.
"I see this as a mark of our respect for the community."
That community is about to expand with 2,000 new houses and a school being built close to Aslam's shop and he has plans to double his sales floor and add up to 15 new staff.
Any new employees will go through a training programme that includes age verification training, a two-hour session led by Aslam and a question paper which they must pass.
When it comes to soft drinks, Aslam says merchandising and price are vital.
He said: "We make use of POS and always have promotions. For example, selling Coke or Pepsi at £1.00 even if they are price-marked at £1.69. And we've had Irn-Bru PMPs showing the price as £1.50 but we sold them for 79p.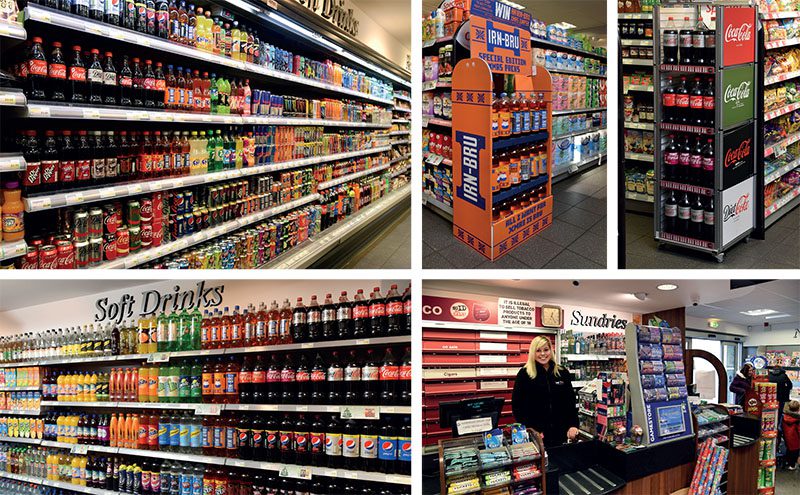 "It's not enough just to have the bargain. You have to let people know it is a bargain. If you make the savings visible people are more likely to go for it.
"And give your deals plenty of shelf space, do five or six facing showing 20 or 30 bottles."
As well as his own in-store promotions, Aslam distributes the Day-Today leaflet beyond Wallyford and into the wider East Lothian community.
He said: "That again is about showing prices – show them in the leaflet and show them in the shop. We deliver 10,000 leaflets every three weeks to let people know what bargains we are offering.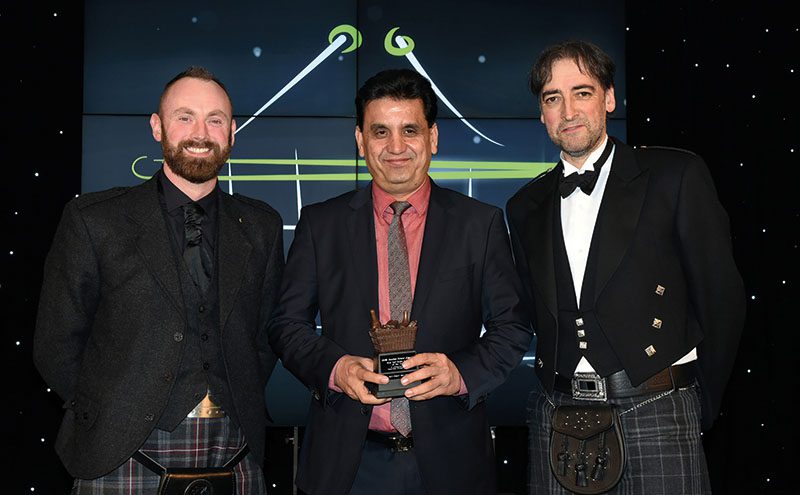 "Communicating with the community lets them see they matter to us and I think that works two ways."
Aslam thinks it is important to make shoppers feel comfortable when they are in his shop, so he has laid it out with wide aisles with plenty of room for prams and all of his staff are in uniform to reflect their professional approach.
He added: "People like to have a chat and being able to pass the time of day with customers is important in a village like Wallyford.
"After all, we aim to be more than a shop, we aim to be part of the community."