EDEN Mill, the St Andrews-based firm that includes a brewery and a distillery, has a range of gin-based gifts and products on the market in the run-up to Christmas.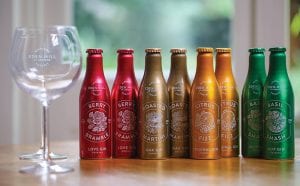 Its Twelve Gins of Christmas Gift Set features seasonally inspired flavours such as Chestnuts Roasting on an Open Fire, Spruce and Cranberry Gin, Mulled Gin, and Apple and Cinnamon Gin. The set also includes Love Gin, Oak Gin, Chili and Ginger Gin, Blueberry and Vanilla Gin, Grapefruit and Cracked Black Pepper Gin, Hop Gin, and Bilberry and Mint.
And it's the first Christmas also for the firm's recently launched ready-to-drink gin cocktail blends – developed by the company's distillers and expert bartenders as part of its Mixology Project.