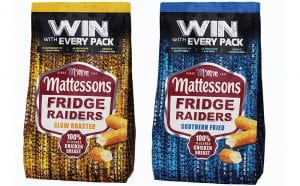 KERRY Foods has taken to the internet with Mattessons Fridge Raiders.
In the £1m campaign  the Mattessons Snacker Hacker has stolen the gamer tags of six of the world's biggest YouTube gamers, on channels with a combined reach of over 20m viewers. The channels are inviting viewers to Hunt the Hacker.
Senior brand manager Hayley Murgett said: "The Snacker Hacker is the most innovative, ground-breaking digital campaign we have launched to date for Fridge Raiders.
"Tech-savvy teens are the most likely to want to unmask the Hacker, but there is an underlying educational element to the campaign."