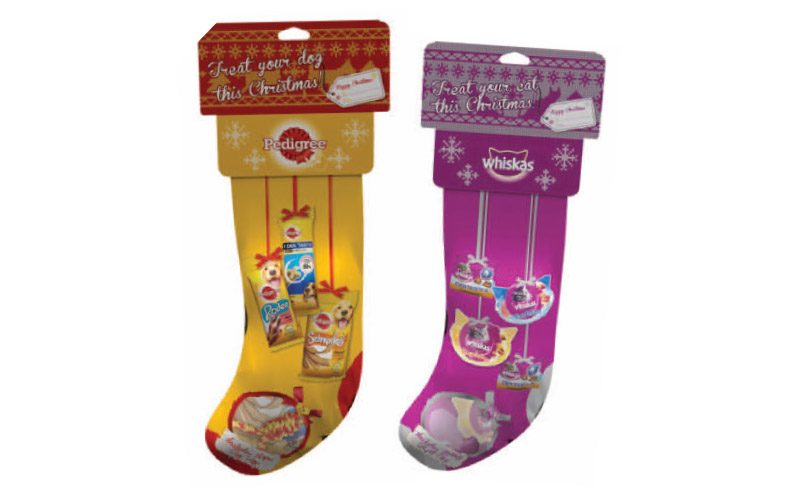 DO pet owners really buy their pets presents at Christmas?
Well according to Mars Petcare it's not just owners. Quoting Nielsen research  for 2015 the firm says that while 63% (almost two out of three) pet owners do indeed give festive gifts to their dogs, cats and other special friends, some 21% of people who aren't pet owners also buy gifts for pets of friends.
Pet Care & Treats (C&Ts) is  a growing section of the market and especially  so at Christmas. For dogs it was up almost 60% last festive season. For cats the hike was just over 15%.
For this year the Mars range includes the  Pedigree Stocking for dogs,  filled with Pedigree Rodeo four-stick beef flavour, Pedigree Schmakos Chicken 10-stick and DentaStix three-stick. It also includes a rope tug toy. The RRP is £3.99.
Pedigree Jumbone Turkey is said to be the most popular limited-edition pet treat in the category, it returns for Christmas 2016 in medium and large sizes.
For cats the Whiskas Stocking is filled with Whiskas Temptations Salmon 60g, Whiskas Temptations Chicken and Cheese 60g, two  WhiskasDentaBites 10g in chicken flavour, and a wobbly treat toy. RRP is also £3.99.