Invoice fraud costs small and medium sized businesses in the United Kingdom more than £9bn each year, and it's on the rise.

 

Can you avoid becoming a victim of the crime that has seen one in six British SMEs lose more than £5,000 in the last year alone?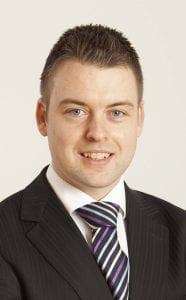 by Craig Kennedy
Craig Kennedy (right) is head of the fraud, investigations and business crime team at Maclay Murray & Spens LLP Craig.Kennedy@mms.co.uk

What is invoice fraud?
Invoice fraud occurs where criminals seek to divert funds due to genuine suppliers to their own bank accounts. This is often done by intercepting an invoice and changing its payment details. When the invoice is paid, the funds go to the fraudster, rather than the genuine supplier.
A subtle variation of this can occur where a fraudster attempts to divert a payment due to a genuine supplier by corresponding with the intended victim. In those circumstances, the fraudster typically impersonates an existing supplier, fraudulently advises that the genuine supplier's bank account details have changed and requests that funds be paid to a new account belonging to the fraudster. Such requests are often made by email, where a small change to a familiar email address is usually all it takes to trick businesses into thinking that the request made is genuine.
Are grocery firms and retailers at risk?
Any business that requires to pay invoices is at risk, and those which regularly pay many different suppliers are particularly susceptible. Often, fraudsters seek to exploit weaknesses in the financial processes of the intended victim by creating a sense of urgency around the payment due by, for example, issuing a final demand for payment.
What should I do if it happens to me?
In most cases, victims of invoice fraud only discover the fraud when the genuine supplier contacts them to advise that payment remains outstanding. As soon as a business suspects that it has been a victim of invoice fraud, it should immediately contact both its bank and the Economic Crime Team of its local police force, in an attempt to stop the payment being made. The first few hours following the release of funds are critical.
If the bank and police are unable to assist, it is important to remember that various potent remedies can be obtained from the civil courts to trace, freeze and recover the misappropriated funds. However, the old adage 'prevention is better than cure' best describes the benefit of having appropriate safeguards in place.
What can I do to prevent invoice fraud in the first place?
All members of staff who have access to financial information should be thoroughly vetted to avoid employing someone who might facilitate this type of fraud. Staff should also be suitably trained, and advised to look out for inconsistencies on invoices received. Very often, fraudulent invoices do not bear scrutiny and a thorough check of basic details can be enough to detect the attempted fraud.
All unexpected changes to payment details must be checked with a trusted source within the organisation seeking to make the change. Suppliers are unlikely to mind clients checking that they are sending money to the right place, and pro-actively querying inconsistencies is one of the most effective ways of preventing most types of invoice fraud.
Got a legal query? Contact patrick.duffy@peeblesmedia.com and we'll put it to an expert.