A European Court of Justice ruling and current employment tribunal appeals will decide details on holiday pay that might prove costly for some employers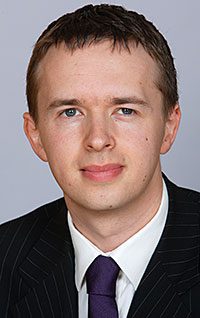 By Alan Delaney
Why is holiday pay again a hot employment law topic?
Holiday pay under the Working Time Directive cannot be calculated on basic pay only, where the worker's remuneration includes commission payments, according to a recent ruling by the European Court of Justice. In the eyes of the court, the right to holiday pay is a health and safety measure and the ECJ has taken the view that paying only basic pay might deter workers from taking leave. The case was brought by a former British Gas sales consultant, Mr Lock.
Was this a surprising decision?
It was not unexpected. The ECJ had earlier considered a similar case (Williams and others v British Airways plc ) involving holiday pay allowances paid to pilots under the Aviation Directive.
Has the ECJ given any guidance on what should be included in holiday pay?
In the Lock case, the court ruled that holiday pay must include "payments linked intrinsically to the performance of the tasks which the worker is required to carry out under his contract of employment" or any "payments which relate to the professional and personal status of the worker".
What are the implications of the ECJ decision for UK employers?
A large number of grievances have been lodged and claims brought by UK workers under the Working Time Regulations 1998, challenging holiday pay calculations made on basic pay only. In particular, claims have been brought arguing that the decision in Lock must extend beyond commission and include other elements, such as shift premium payments, standby or call-out payments and, perhaps most controversially of all, overtime pay. Not only are claims being made for these elements but workers are bringing claims for back pay, arguing there has been a historic shortfall in holiday pay calculations over a number of years.
What is the current status of these claims?
A number of Employment Tribunal decisions have followed Lock and interpreted the Working Time Regulations to require holiday pay to include the elements above, including overtime. This has been the case, despite the difficulty of reconciling the outcome in Lock with the current wording of the regulations. Two of these decisions have been appealed jointly to the Employment Appeal Tribunal. A decision is awaited later this year, which will hopefully provide some guidance to employers grappling with these developments. However, given the importance of the issue, a further appeal from the EAT to higher courts seems a likely outcome.
What should employers do in the meantime?
It is important to review current holiday pay arrangements and take professional advice, so that any areas of risk can be minimised.
• Alan Delaney is an associate in the employment & pensions team at Maclay Murray & Spens LLP and a member of the firm's Food and Drink team