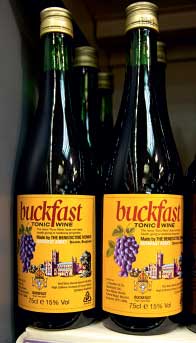 POLICE Scotland has apologised to the distributor of Buckfast tonic wine J Chandler & Company for actions Strathclyde Police took last year in a bottle-marking campaign.
The new all-Scotland police force also said it will not involve Buckfast in future bottle-marking initiatives unless there are reasonable grounds to do so.
Lawyers representing Buckfast took a case to the Court of Session complaining that officers from what was then Strathclyde Police had requested that retailers attach police stickers to Buckfast and some other drinks in stores.
Chandler said the requests discriminated against its brand.
The firm also claimed that a police officer had asked a shopkeeper in Ayrshire to withdraw Buckfast from sale.