Scots are famous for having a sweet tooth but Kantar Worldpanel's Mark Thomson's analysis suggests the nation is after pudding promos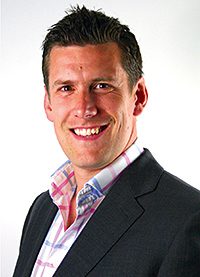 THE take-home desserts category, covering chilled, ambient and frozen desserts, is now worth £2.6bn and has grown by 3% over the past year, leading market research firm Kantar Worldpanel found in its analysis for the 52 weeks to 8 December 2013.
The biggest sub-categories include ice cream, which accounts for 31% of consumer spending, chilled desserts, which takes 25% and Chilled Cakes, which takes 13%.
However the story isn't quite so positive north of the border. The category in Scotland is now worth £253 million, Kantar Worldpanel's business unit director Mark Thomson explained. That's roughly what we might expect given Scotland's share of the GB population. But we don't grab any extra despite the nation's famous sweet tooth.
And the Scottish market was more or less flat over the latest year (actually down by a little, just 0.2%).
We spend on average £30.11 per shopper on chilled desserts over the year. Shoppers in Scotland are 6% more likely to buy tinned fruit and 4% more likely to buy chilled desserts, than the GB average.
But one of the factors affecting overall desserts performance in Scotland is the fact that chilled desserts are down 7% here while they're growing in England and Wales.
Promotions are currently playing a greater role north of the border. That's especially evident in chilled cakes where nearly 45% of packs are sold on deal.
The proportion of purchases made on deal was greater than the GB average in several sub-categories.
In ice-cream Scotland was only slightly ahead with 48.7% on deal compared to a GB figure of 48.2%.
But in chilled desserts it was 47.2% compared to 46.3% and in chilled cakes it was 44.6% compared to 42.6%.
Chilled dessert performance in Scotland is being affected by trifle, sponge puddings and cheesecake in particular which are all performing significantly behind the overall GB market.
Those are very important sectors for Scottish shoppers. Sponge puddings for example are purchased by 36% of all Scottish shoppers, that's 5% more shoppers than across GB as a whole, where sector penetration is 31%.