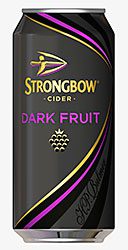 IT may not be quite the booming drinks category that it was three or four years ago but cider is still very important to off-trade drinks retailers.
And the big drinks firms are taking it seriously too.
CEO of Heineken Jean-François van Boxmeer visited the group's UK cider operation, which includes Bulmers and Strongbow, late last year to stress the group's commitment to cider in the UK and in an increasing range of overseas markets.
And international beer giant Carlsberg, which has the Somersby cider brand, recently announced that it had joined the UK cider industry trade group the National Association of Cider Makers.