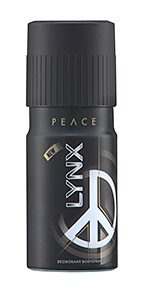 DO you want to sell the aroma of peace in the festive season?
Lynx Peace, the latest fragrance in Unilever's Lynx male grooming range, was launched last month and the firm plans to spend £9m on marketing activity to back the launch.
The new scent, with tones of citrus, pepper and ginger, is available in body spray, deodorant, shower gel, shampoo, styling gel and natural look cream.
Mark Aschmann, Lynx brand manager at Unilever said: "Following on from the successful launch of Lynx Apollo last year, Lynx Peace will be our focus for 2014. As category leader within the male deodorant market, we understand the importance of keeping things fresh and continue to develop new ways to reach out to a wider target audience.