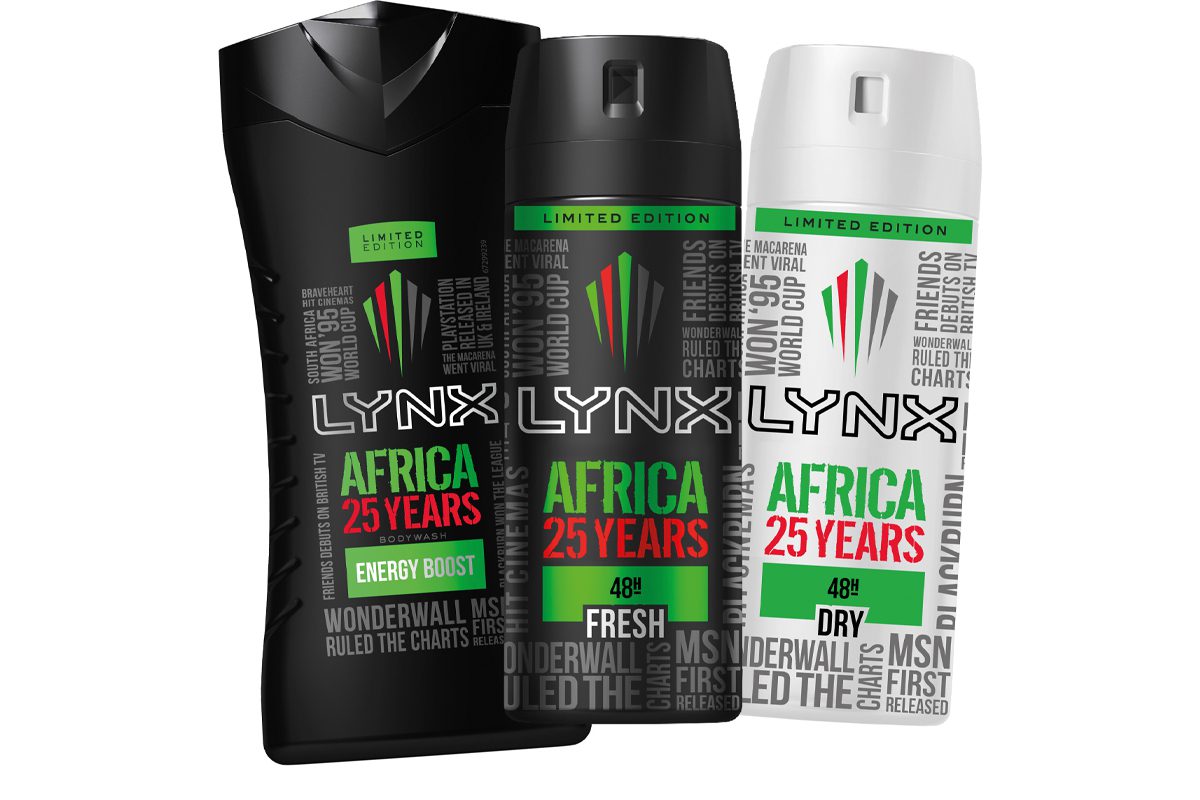 LYNX Africa is celebrating its 25th anniversary with the launch of a limited-edition range and a new consumer campaign.
Limited-edition packs of Lynx Africa feature key events, figures and cultural moments from 1995, the year the fragrance launched.
Support for the limited release will come in the shape of a new 'Hot Since '95' campaign, which includes a new TV advert featuring boxer Anthony Joshua.