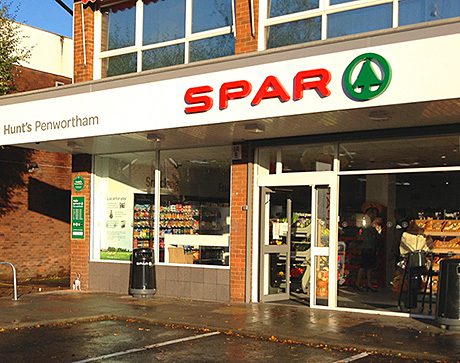 BRITAIN'S symbol stores and independent food and drink retailer grew at a faster rate than all of the big four supermarkets and beat the market overall in the latest figures from market research firm Kantar Worldpanel.
For the 12 weeks to 10 November Kantar measured total grocers as up 3.2% on the same time last year.
The multiples, including the giant supermarkets and major discounters, also averaged 3.2% growth. But the analyst put growth at symbols and independents at 4.4%.
While supermarket sales dwarf the totals achieved by local stores, the Kantar findings meant the growth rate at symbols was six times the 0.7% measured at Tesco and more than five times as great as the 0.8% measured for Asda.
Even Sainsbury's, in recent times the star performer among the big four, was well behind the symbols' rate at just 2.6%.
The findings suggest that the major supermarket chains' sales growth figures were all behind the rate of food price inflation, which would mean they were all showing real-terms decline.
While the growth rate for symbols looked encouraging the biggest increases in sales were once again registered by a list of discount retailers.
Aldi continued to return massive growth figures. Kantar said it had added 31.1% to sales in the period compared to the previous year and now had almost 4% share of grocery sales.
Lidl is said to have grown by almost 14% to reach 3% of the market.
Freezer-food-based discount chain Farm Foods recorded more than 29% sales growth.
And premium supermarket chain Waitrose also scored much higher than the big four supermarket chains by showing 8.8% growth to reach 4.8% of the market.
However, while the big four suffered, Kantar found that some of their premium own-label lines were doing well.
The relaunched Tesco Finest range showed 16% year-on-year growth and Sainsbury's Taste the Difference sales were up by 12%, the market research firm found.