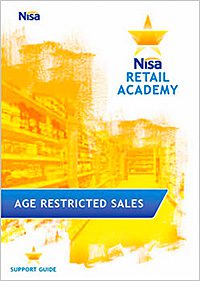 RETAILER-owned wholesaler and symbol group Nisa has launched a new comprehensive training system the Nisa Retail Academy.
The initial training pack provided to members included five training guides and a support guide covering age-restricted sales.
Retail Academy training will be available in three tiers – essential, experienced and expert.
The first two tiers cover legal, operational and behavioural skills for everyday work.
The third tier, the Management Academy, will be launched in the new year and will provide training in all aspects of retail management including developing current and aspiring managers.