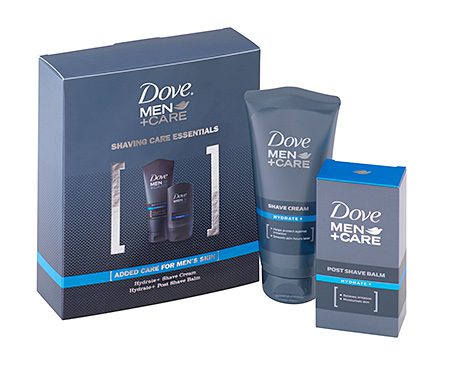 WHEN it comes to emergency gift purchases, Secret Santas and stocking fillers, many consumers reach for toiletries.
Unilever UK, the UK's top Christmas toiletries gifting manufacturer as measured by research company SIG, has gift packs for men and women across its brands Lynx, Impulse, Dove, VO5 and Vaseline.
SIG figures show that Unilever UK had a 23.4% share of the toiletries gifting market last Christmas, up 2% on the previous year.
Michael Miller, head of gifting at Unilever UK, said: "As leaders of the category, innovation is key, and this year we are expanding our gifting portfolio to include completely new offerings from Dove Men +Care, Impulse and Toni&Guy, whilst also re-launching our most popular gift sets with a fresh new look."
Unilever says it expects Dove Men +Care Shaving Essentials Pack, RRP £10, will be a hit as a gift for fathers, uncles and grandfathers.
All the Dove women's gift packs feature a beauty quote, sent in by Dove Facebook fans. The company has also put three of its brands for women – Impulse, Vaseline and VO5 – together in a new gift set containing a body spray, lip balm and hairspray. Called Impulse Handbag Essentials Gift Set, the RRP is £7.
The company's Vaseline Pink Crest Lip Tin, RRP £6.50, contains three different varieties of lip balm.