If the claim that information is power is true anywhere it's true in retailing. Knowing your levels of stock, current prices and margins gives you control of your own profitability. But these days expanding ranges, issues of compliance, and technological advances mean retailers want more.
WHAT do retailers need and what do they want from the hardware and software systems that now influence so much of modern retailing,
David Mendus, director of specialist retail software supplier Spedi, told Scottish Grocer that sometimes it can be a little bit surprising.
In the relatively short timespan of the retail software years, Spedi is one of the scene's most experienced players. It has been providing software for retail systems since 1984 and through its partner dealers, who include Instant Cash Registers in Scotland and others, has worked with clients of all sizes from small independent stores to multiples to symbol groups like Londis and Costcutter and more.
"You might think they want to know what's going though the till," he said. "But that's now taken as a given. More and more they want to know that the temperature is correct in the chillers, that the order to the wholesaler has gone in on time and things like that"
And that need for instant info on an increasing number of issues, coupled with extensions to fast broadband availability linked, in turn, with new ways for consumers to transact with retailers, means that the pace of change could well speed up in the next few years, he said.
He expects more take-up of non-Windows options arguing that Windows can be expensive and, in his opinion, rather complicated.
And while he wouldn't recommend running an entire system in the cloud, where it would be vulnerable to loss of broadband access, he says many people are already using facilities where they can draw down information from the cloud, which ensures they can be in control of vital parts of their business from smartphones or tablet devices.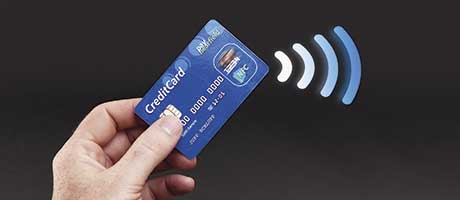 Retailers should ensure that any system they install covers the basics first, then work out what else would be useful to them and ensure their system is flexible enough to accommodate new capabilities.
"Probably the most important thing is to ensure all your prices are right," he said, "it's the key to being profitable."
Connecting to your wholesaler's promotional programme will ensure you're up-to-date on deals and will save hours of work.
Contactless payments are becoming more common but there are still questions about which systems and machines will prevail. So it's an area that retailers should keep an eye on, he said.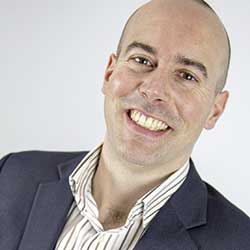 But he sees developments in PayPoint and the Simple Payments system as a very positive development for the shops concerned
Providing payment services is often talked up as a footfall driver but on the other hand if someone is actually receiving benefits or other payments in a shop there's a very good chance they'll spend some of that cash in the outlet and it can reduce the retailer's need to bank cash, with all the connected banking charges.
One of Spedi's latest integrations is with the PayPoint P-Pos virtual terminal systems, which allow benefits to be paid out from any till in the store.
Working with partner suppliers of hardware to provide full systems ensures that the Spedi service is very flexible, he argued.
Some wholesalers offer apparently free systems but he suggests that nothing is for nothing. It can mean agreeing to give a higher proportion of business to that wholesaler or committing to a longer period in a supply contract. Having an independent system installed means the retailer is free to move around and to shop around between suppliers, he argued.
• Retail operations of different sizes all have technological needs but those with many sites to administer and trade could find themselves having to think carefully about the licence arrangements they make on software, especially at renewal dates, by which times other options may have come onto the market.
Software and infrastructure consultant Trustmarque recently advised Edinburgh-based co-operative Scotmid when it was time to renew its licensing arrangements.
Scotmid was planning a number of changes to how it operated which would have a wide-reaching impact on IT requirements across the organisation, the consultant said.
Trustmarque recommended that Scotmid no longer use the Microsoft Select Plus licensing agreement but reduced the number of licences in place, rather than just reduce costs and margins.
After reviewing 24 potential licensing agreements for the business, the teams decided on the Microsoft Enterprise Agreement, which allows Scotmid the option to licence programmes at the end of the year, effectively meaning it can 'try before it buys'.
The software licensing covers all of Scotmid's IT estate – from business productivity suites to data centre and online services software.
Scotmid utilised Trustmarque's commercial benchmarking service which provides a breakdown of the most efficient licensing options for an organisation's long-term business strategy.
"Software licensing is an area where a lot of companies can save money, said Antony Attfield, practice lead for asset management and procurement services at Trustmarque.
"Technology is a great enabler for businesses of all shapes and sizes, but there's no sense in buying software for its own sake. Whatever a business' size it's worth taking a thorough review of the systems and software that are owned and being used, as well as taking future plans into account on a regular basis to make sure you're get the best value from it."