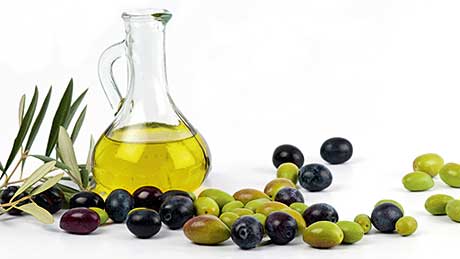 European sales pressure prevent olive oil price hikes. Kantar sees sales slip overall but specialist oils provide a bright spot
THE olive oil shortage predicted earlier in the year has failed to materialise.
A poor harvest last year in many of the main production areas, including southern Spain, had been expected to lead to demand outstripping supply and a shortfall that would see prices increase. But consumers in the austerity-wracked Mediterranean countries such as Spain, Italy and Greece have switched to cheaper options.
So instead of a price hike following last summer's drought, the average bulk price recently fell to the lowest rates of 2013. And consumption across the EU is predicted to fall by 13% this year.
But it isn't only a question of olive oil's difficulties. Much of the market is down. However there does still appear to be scope for retailers to cash in on aspects of cooking and culinary oils. Some speciality oils have been doing well and increased consumer interest in cooking from scratch provides opportunities too.


The recession and its aftermath has put paid to profligate use of oil, according to Kantar Worldpanel.
The leading research company found that the Scottish oils market is now worth £28m, down 1.3% on last year. That was a worse performance than Great Britain as a whole, where the market was just better than flat, with 0.7% growth. Standard cooking oil sales are in decline and, as it accounts for a greater proportion of overall oil spend in Scotland than in GB overall, it largely accounts for the difference in the figures. What growth there is comes from speciality oils such as rapeseed and sesame, where Scottish consumers appear to have a more adventurous palate than the rest of GB.
With 6% of the sector, rapeseed oil is, according to Kantar's Mark Thomson, one to watch. A number of small brands have made it onto the shelves of large retailers and that has made the special oils more widely available to purchase, he explained.
Borderfields, the cold-pressed rapeseed oil produced in areas that include the Scottish Borders, is seeing significant growth in the home market, with sales up 94.8% over the past year according to the company's own figures. The range includes a 100% Scottish product in a 500ml bottle, badged with the Saltire and made exclusively with oil seeds sourced from the Borders area.
"It's great to be able to offer Scottish shoppers a high quality product with clear Scottish provenance," said Ben Guy, managing director at Borderfields. "But the sourcing isn't the only reason for the brand's growth. We're seeing increasing consumer awareness of the health benefits of cold-pressed rapeseed oil, with half the saturated fat of olive oil, and of its versatility, with a far wider range of cooking and culinary uses than many other oils."
Stores should, he says, be merchandising cold-pressed rapeseed alongside extra virgin olive oil, which is increasingly the point of comparison.
"The market is still relatively small," said Guy, "but it is growing fast".
Borderfields retails at between £2.99 and £3.99 for 500ml, and has, the company claims, avoided high price fluctuations.
The growth of scratch cooking had benefited the rapeseed products, but there's still an education job to do, he said. Olive oil had successfully been promoted as ideal for a wide variety of culinary uses including frying and as an ingredient of dressings. But cold-pressed rapeseed is as good or better for those applications and that's a particularly appealing message to keen cooks, he argued.