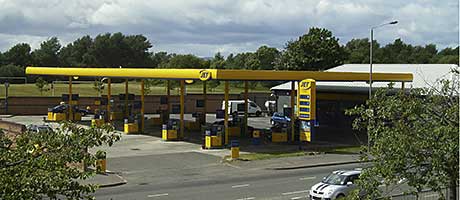 JET, the retail brand of oil firm Phillips 66, plans to strengthen its Scottish presence by increasing its network of independently owned Jet-branded forecourts in the north of the country.
There are currently 46 Jet forecourts in Scotland, including its most northerly unit in Blairgowrie. But, the firm says, that will change soon, with three sites in Moray set to join the fuel brand. And there are plans to target sites throughout the north.
Pete George, managing director of Phillips 66 marketing in the UK and the Republic of Ireland, said: "Scotland remains a vital region for the Jet brand and will play a key part in helping us to achieve our ambitious target of increasing the number of Jet sites throughout the UK by 30% over the next five years.
"We are a major dealer supplier in central and southern Scotland, with more branded dealer sites across Scotland than Shell, Harvest Energy, and Murco combined."
Jet's Scottish forecourts range from single-site dealers to units operated by groups in the Forecourt Trader Top 50 Indies list. The company says the fuel brand has a long-standing history in Scotland, with many forecourts having stayed with Jet for over 20 years.
And it argues that brand loyalty among retailers to the brand is reflected in the number of independent dealers that re-tie their fuel contracts.
So far this year, the firm says, 10 Scottish sites have extended their partnership with Jet, including sites in Hamilton, Motherwell, Edinburgh, Armadale, Kelso, Ardrossan, Clydebank and Dunfermline.
Margo Paterson, owner of Parkhouse Garage in Ardrossan, who recently signed another contract with the fuel brand, said she had found it an easy decision to make: "We have been Jet retailers since 1996 and have formed a very good relationship built on trust," she said.
"We strongly believe they offer the best package and best service in the marketplace, so it was a natural decision for us to sign up again."
Phillips 66's George said: "There's no doubt that the Scottish fuel market is competitive, but we believe our renewed dealer proposition is very strong. We've invested heavily in programmes and initiatives to set exemplary standards across all of our Jet forecourts, and are now looking forward to rolling these out to our existing Scottish dealers – and of course expanding our network."
[hr]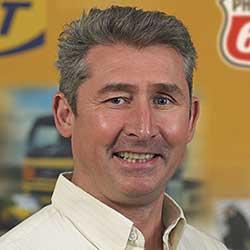 • Phillips 66 has appointed Tony Reddington, right, national sales manager for its marketing division in the UK and the Republic of Ireland.
Reddington will target new customers and work to strengthen relationships with existing customers. He will also be responsible for the development of the company's speciality fuel businesses – Marine, Aviation and LPG.