The big night in has been a defining trend of the recession, when staying in became the new going out. Can stores hold onto the business if things begin to look up?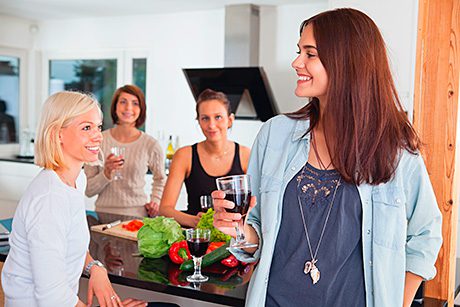 FOR the UK economy things began to get tough in 2008 and some of the businesses to suffer first and most were pubs, restaurants and other venues that depended on consumers believing they had "disposable income" to spend.
Retailers, including local stores, benefitted as the trend to home leisure and entertaining developed.
But it wasn't just about cash. In the final years of the good times Britons had been buying wide-screen TVs and other consumer electronics, signing up to satellite, cable and online TV and movie deals, rediscovering dinner parties thanks to reality television shows, and organising home-based book-club meetings. Add in some major sports events and the effects of the massive rebirth of weekend TV talent shows and it wasn't just a cliché to say staying in had become the new going out.
But, although it might still be early days, the signs are that the economy is finally beginning to pick up.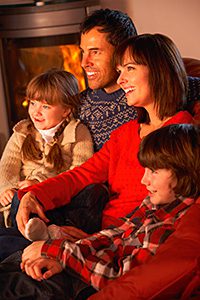 Will the big night in survive once consumers feel more confident about their future pay cheques? What can retailers do to maximise current big-night-in revenue and encourage their stores' customers to stay in the stay-in mood?
Well, first things first, many of the big suppliers of key big-night-in products don't expect consumer behaviour to change dramatically any time soon. Confectionery firms are still busy developing new sharing bags and large block chocolate lines, popcorn makers are actively targeting at-home, movie-watching audiences and drinks firms are developing easy-to-use, pre-prepared drinks for home use.
And as we've already noted it isn't all about economy. While many families have been struggling with food and fuel price increases, some people have actually been better off in the tough times. Fewer people have moved house and so have avoided the expenses involved. Interest rates have been low, so some homeowners have been quids in.
But just about everyone has developed the skills of bargain hunting and making the best of time at home. That won't change for a while.
So for the time being the big night in remains a major opportunity for retailers.
HIM research at the height of the big-night-in boom showed that in c-stores alcohol, soft drinks and confectionery provided the greatest big-night-in sales.
Ensuring availability of those products, including confectionery in sharing sizes, is the starting point of a big-night-in strategy.
You can't cross-promote alcohol and other products in Scotland. But it many cases it could be wise to at least test a special big-night-in fixture that features other home-leisure accompaniments such as soft drinks, snacks and sweets.
Meal solutions, especially evening-friendly food to go and easy-to-prepare options like pizza, are likely to do well in certain stores. And though you can't have them in your designated alcohol areas you could place them relatively nearby.
Don't forget home-visit gifts. Having gift-wrapped options on wines and boxed chocolates could prove fruitful.
And, if you have a clientele that's fond of house parties, don't forget the ice!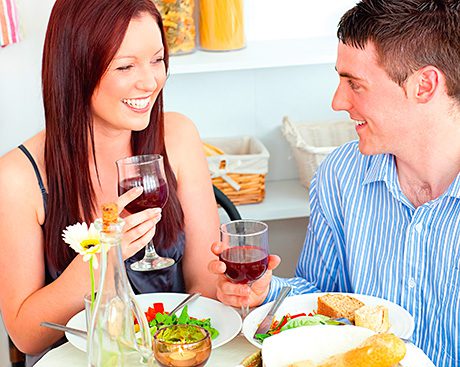 Images – Above, Sports events might provide the reason for many a big night in but the tough economic times have seen many people choose home entertaining over going out too. That provides opportunities to sell more premium wine and other drinks as well as indulgent meal-related items such as premium ice cream. Family nights in seem to have been one of the main influences on the sales growth of sharing sizes of confectionery and major confectionery firms are still busy adding to their sharing-bag ranges.