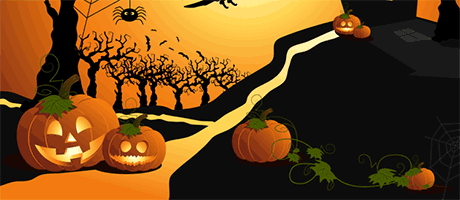 IT might be kids' stuff to some but the annual ghosts and ghouls festival of Halloween has become one of the most important seasonal events for retailers. And brand owners – in confectionery certainly, but in other celebratory food and drink categories too – have been steadily increasing their Halloween-linked activity in recent years.
This year there's a very great deal going on and today we take a look at some of the Halloween plans for 2013 of some of our biggest brands in sweets soft drinks, snacks and more.
[hr]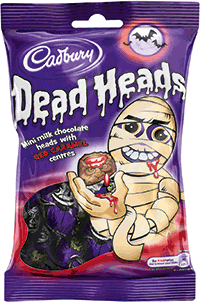 LAST year Halloween was worth £974m to the UK confectionery market, split evenly between chocolate and sugar confectionery, according to Bazooka Candy Brands, quoting Litmus research data. It's also said, in other research, to have overtaken Valentine's Day to become the third largest seasonal event for retailers in the year, after Christmas and Easter, with themed Halloween confectionery said to be worth £42m.
Just over half of the overall sales attributable to Halloween went through major multiples with the rest going through impulse outlets, which is a very large share indeed for the smaller stores. Individual sweets and chocolates have the highest rate of sale of the total Halloween range, according to Nielsen. But sales of hanging bags are said to have increased by around 19% year on year last time round and sales of lollipops at Halloween are also said to be up.
Mark Walker, head of sales at Swizzels Matlow, said the company had seen continued growth in Halloween sales. Research from Dipsticks, the firm says, shows that 76% of sweet shoppers gave out sweets and lollies during the spooky season, which it says played its part in seasonal year-on-year confectionery growth of almost 11% in units and 8.6% in value over the three weeks to the beginning of November 2012.
Swizzels Matlow unit sales grew by 9% in the five weeks leading up to 5 November 2012, according to the company, which expects growth to continue in 2013 with the launch of new Halloween-related products. It has launched a 190g bag of individually wrapped sweets and lollies called Trick or Sweet, containing established brands such as Love Hearts.
The company's variety bags, including the Bumper Bag, Lots of Lollies and Chew Crew, are the top three selling variety bags on the market, according to Walker. "The most important criteria for customers is value for money, strong branding and individually wrapped sweets," he said.
Mondelez International says it holds more than a 30% market share during the season, according to Nielsen. The company will bring back its top-selling seasonal products of last year, the Cadbury Screme Egg and the Cadbury Crunch Spider. The spiders feature Cadbury chocolate filled with green crunchy bites, while the seasonal Creme Egg retains its green gooey core.
The Screme Egg product will also feature in a sharing bag miniature version, while Cadbury Dead Heads – mini milk chocolate heads with red caramel centres – will return for a second year.

Maynards Sour Patch Kids is launching a limited edition Heads and Bodies bag, featuring sweet and sour decapitated heads and torso-shaped sweets.
Other confectionery companies, such as Bazooka Candy and Goody Good Stuff, have also launched new seasonal products and limited edition variants on core brands, with new flavours and mixed multibags.
Bazooka's Strawberry Juicy Drop Pop's packaging undergoes a transformation to make it Juicy Drop Pop Vampire Blood – RRP 99p. The firm's MegaMouth's Halloween list includes 18-count packs of Gory Guts Strawberry, Crushed Bones Blue Raspberry, Green Mucus Apple, and Rotting Carcass Cola, all RRP 99p.
[hr]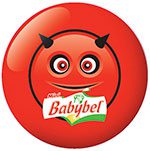 CHILDREN'S cheese snack Mini Babybel is to change its core product packaging for Halloween, transforming the outer shell with carved pumpkins, ghouls and monsters.
The cheese snack brand will make the limited-edition lines available from the start of October to the middle of November.