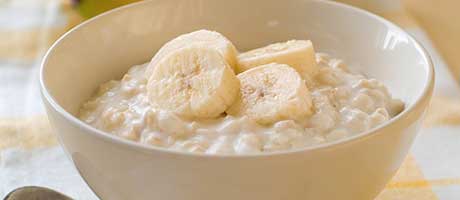 It's a complicated time in the breakfast market. Many people skip breakfast entirely but others have been turning back to the early morning meal as an economical way to fill up for the day ahead in wallet-strained times. The big winner has been the traditional Scottish wake-up dish – porridge.
WILL cereal bowls soon be museum pieces? The hard days of the recession are said to have persuaded many people to eat economically and to make sure a filling inexpensive breakfast forms part of their daily calorie intake. But the Key Note Breakfast Cereals market report 2013 finds both that a quarter of the UK population is still skipping breakfast altogether, and that, among the other 75%, baked goods, cereal bars and breakfast biscuits are all challenging the traditional bowl of corn flakes.
But the new products certainly aren't the only threat to the big branded breakfast boxes.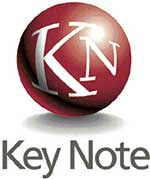 They're also under fire from a much more traditional competitor, hot cereals – principally porridge. Not that the porridge products are exclusively traditional. In fact some of the most innovative product development in the breakfast market has come from the porridge suppliers.
Particular examples are the on-the-go products available in supermarkets, c-stores and hot-food outlets, often eaten after arrival at work or even while commuting. Part of the appeal seems to be that they are seen by many as a healthier option and one that fits well into modern consumers' busy lifestyles.
The Key Note report shows cereal volume sales stagnating, even veering on the edge of decline. Within the ready-to-eat varieties, children's brands and healthy cereals were the ones showing some life.
But it's hot cereals, accounting for 11.7% of the market, where the real growth is happening.
In 2012 they were worth £179m, up from £118m in 2008. Porridge, once the Cinderella cereal, increased sales by 18% in 2012, with Quaker Oats the leading brand. And within the porridge category, it's on-the-go and instant formats, as well as new flavours, that are doing especially well: Key Note highlights six new products, including Alpen Porridge Pots and Nairn's Gluten-free Easy Porridge, plus Ready Brek Squeezers – flavoured sauce for kids to squirt onto their porridge – as the kind of innovation powering the hot cereal boom.
Other cereals, those most often eaten cold with milk, grew 2% by value last year, to £1.35bn. Their market share has fallen, says Key Note, and they are reliant on heavy marketing activity to spur sales. Staples were in decline, down 2.7% on the previous year, while children's and health cereals had performed better, up 3.5% and 3.9% respectively.
Key Note reckons the availability of own-label products as well as media criticism of salt and sugar levels in famous brands have both been damaging overall cereal sales.
Key Note said Frosties fell by 5.2% in value and 16.4% in volume in 2012 while Coco Pops grew by just 0.1% in value. That was despite an advertising spend of £27.6m in 2012, three times as much as its nearest competitor. Nestlé's leading brands Shreddies and Cheerios were also said to have declined.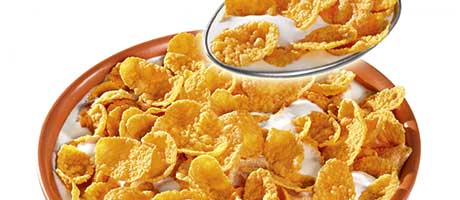 Weetabix, which Key Note claims is now the leading breakfast cereal brand in the UK, performed well in the period, however. The research firm attributes its success to: "innovation and marketing that highlights its slow-release energy properties as consumers are seeking nutritious solutions that will keep them focused until lunchtime."
Some consumers are more faithful to cereal than others, and more than a quarter of the population do eat them once a day. While over half the population ate a ready-to-eat cereal last year, women were twice as likely to do so than men. It's the youngsters who are losing the habit: 15-19-year-olds were the most reluctant cereal munchers, while 35-44-year-olds were the keenest to start the day with some snap, crackle and pop.
However, families with younger children are the biggest consumers of ready-to-eat cereal. Key Note also discovered that those families are the most likely to eat them more than once a day, with children using them as after-school snacks and busy parents eating cereals as an easy-to-prepare substitute for another meal when running around after toddlers.
Women are also the biggest fans of hot breakfasts. Half of all women ate porridge or oats at some point in 2012, compared to 26% of men.