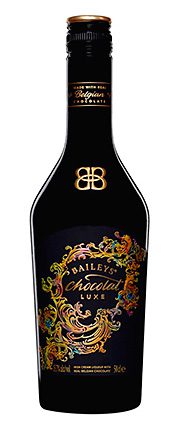 BAILEYS cream liqueur has introduced a new sub-brand that marries a good whack of Irish with some smooth Belgian sweetness. Called Baileys Chocolat Luxe, it has female drinkers in its sights.
The product will be supported by a £5.5m UK marketing campaign by drinks giant Diageo, including television advertising running from next month.
The new drink includes Belgian chocolate that has been blended with Irish whiskey. It's intended to appeal to women who are fond of chocolate and also to existing Baileys consumers who can be persuaded to trade up from original Baileys.
Anthony Wilson, the son of the man who led the project to develop Baileys Original, has created the new liqueur, which is, according to category director for Baileys Diageo Western Europe, Kerry Owens, the brand's "biggest innovation in Western Europe this year".
"Baileys was the first brand to fuse whiskey and cream," she said.
"We're proud to say that we have achieved another breakthrough in spirits innovation."
Baileys Chocolat Luxe has an RRP of £16.99 for a 50cl bottle. There are six bottles in a case.