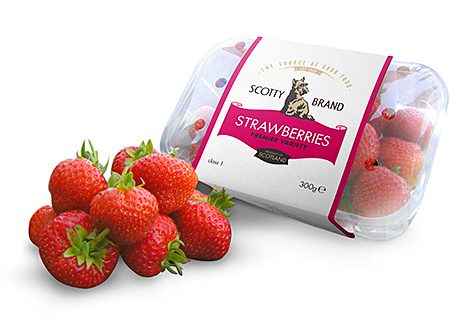 AWARD-winning Scottish soft fruit supplier Scotty Brand is feeling the full effects of the scorching weather we've had for part of the summer.
Its strawberries and raspberries were flying off the shelves as temperatures soared.
At the height of the heatwave Scotty Brand had sold more than three times as many strawberries as the same time last year. By late July the company had sold more than half a million punnets of Perthshire strawberries.
Scotty Brand strawberries are grown in Scotland by Bruce Farms. The company, established in 1898 by the Bruce family, is now managed by the third and fourth generation, father and son team, Bill and Geoff.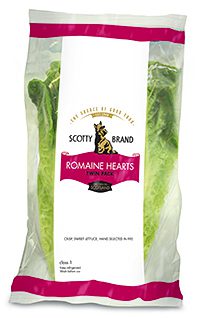 Scotty Brand introduced its seasonal lines in selected supermarkets, Dobbie's Garden Centres and Wholefoods in June.
As well as strawberries and raspberries, Scotty brand launched Ayrshire new potatoes, lettuce, tomatoes and seasonal vegetables packs including a crisp lettuce collection available in three varieties: Scotty Brand Iceberg lettuce, Scotty Brand Romaine lettuce, and Scotty Brand Little Gem – a miniature version of a Cos lettuce.
Scotty Brand lettuce is provided by Kettle Produce, based in the small village of Balmalcolm and established by two Fife farming families in 1985. The company works with a variety of farmers across Scotland to grow vegetable and salad crops. The season runs from June to August.
Scotty Brand Strawberries are available in 300g packs between June and September. Raspberries are ripe for picking in July and August. Scotty Brand raspberries are available in 180g packs.
Scotty Brand Ayrshire New Potatoes are in season from June to early September and Scotty Brand aims to widen the distribution of Ayrshires, putting them up with Jersey and Cornish in the UK market.