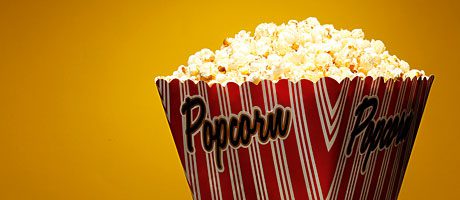 POSH popcorn, healthier options, smaller pack sizes and upmarket crisps are the winners in the ongoing nibbles wars. That's the finding from Key Note, which surveyed the £2.97bn snack market recently.
Growth has come from companies such as Peter Popple's, Diva and Corn Again entering the popcorn market. Innovative flavours such as Lord Poppington's Pineapple and Tyrell's Sticky Toffee Pudding have also boosted the category.
Gourmet crisps remain popular as an affordable treat and part of a big night in. Key Note names Kettle as the UK's top premium brand. Recent flavour innovations included Burt's Guinness, Keogh's Shamrock and Pipers' Spicy Chorizo.
Nuts, however, are the slowest-growing sub-category with sales value increasing by 3.9%. Key Note puts that down to cost and notes that manufacturers are combining nuts with other ingredients, such as dried fruit and crisps, to cut pack prices.
Health remains an important factor and Key Note identifies small pack sizes as the area with the most potential growth. They appeal to customers making a packed lunch or taking their own snacks to eat on the go, the research firm says. They also work for dieters who want to have a portion-controlled treat.
Ingredients are changing to take account of the health message, with corn and rice doing well and baked snacks making progress.
Keynote highlights Peter Popple's Popcorn Tangy Tomato (8% fat compared to 28% in some competitor products, it says) and The Food Doctor's Crisp Thins, which features high levels of protein and fibre.
Key Note predicts the snack market will rise by 30.5% by 2017.
Key Note Snack Foods Report 2013, £575 www.keynote.co.uk