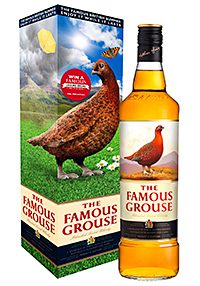 IT might be seen as ironic that the most successful Scottish food and drink sector, whisky, isn't the overwhelming spirit of choice in its homeland.
In fact vodka sells more than whisky in Scotland and one vodka brand in particular, the Scottish-produced value brand Glen's, in 2012 returned the highest sales value in Scotland of any Scottish food and drink brand.
But whisky is still hugely important to many food and drink retailers in Scotland and internationally it is galloping ahead, picking up sales in newly buoyant economies to make up for the fact that some traditional whisky markets, such as Greece and Spain are very depressed economically.
There are any number of whisky stories to tell in any given year. There is almost constant innovation as distilleries and companies large and small experiment with new non-age-statement products, with different ages and expressions, and with different methods of wood finishing.
But it's perhaps in some of the activity on more mainstream brands that we can see of the most interesting home-market developments from the famous Scottish spirit.
Scotland's best-selling whisky across off and on-trades The Famous Grouse has been developing new lines and range extensions at a rate, and into product areas, that just a short number of years ago might have raised eyebrows in the established whisky world.
And one such innovation has been TV advertising in the formerly quiet whisky marketing period of summer.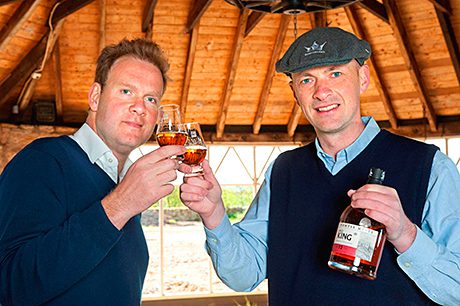 A blast of Vivaldi to suggest the season of the sun and then very quickly the rain appears as Grouse tells viewers to enjoy the British summer while it lasts, however short-lived that may turn out to be.
It's just the second time the brand has advertised in summer and last year's hot weather debut was the first time the brand has taken TV time outside of the Christmas season.
The campaign coincides with availability of a limited edition carrying the message 'Enjoy It While It Lasts'. And packs with limited-edition glasses have been available in selected stores, supermarkets, and in cash and carry and impulse channels.
• One of Scotland's youngest whisky firms Isle of Arran Distillers, which turned 18 in June, has reported its best year to date for export sales, total sales and profits.
It says success has been driven primarily by export sales, which have increased by 20% year on year, with growth aided by a surge in demand for its premium whiskies and limited-edition releases such as the Devil's Punch Bowl, which is said to have sold out in record time when it was released last year.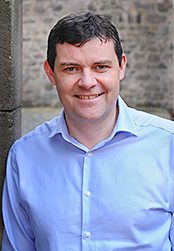 Managing director Euan Mitchell said: "We are developing a portfolio of products to match any distillery, which is reflected by the growing interest for The Arran Malt around the world."
• Younger still (in fact now in the process of being built) is the Kingsbarns Distillery being developed by the Wemyss family, which owns Wemyss Malts and the new distillery's founder director Douglas Clements.
Final planning permission was granted earlier this year for the distillery, which will be built at the historic East Newhall Farm Steading on the Cambo Estate, near Kingsbarns Golf Links, in Fife.